Shenseea has opened up about her mother's passing, saying that her mom had a "stroke and a heart attack directly afterward."
The Dancehall singer also addressed a rumor that accuses her of sacrificing her mother's life to achieve international success and wealth.
"People a really a talk bout sacrifice… yuh see social media is a thing weh mi use it a lot — to promote myself and my music and help me get weh mi deh — but there are things you can never get me to do, which is get angry over comments," The "Blessed" singjay said during an Instagram live session over the weekend.
"You see in a time like this when mi madda dead and unno come a talk bout sacrifice, that show mi seh the devil himself send unno so mi neven fi get worked up over that but mi need unno fi know seh I really can find you… but I won't cause you can't hide from God. As I said He (God) is looking out for me" she continued.
"So whoever talk bout me sacrifice my mada unu sick as f**k. Sick sick sick sick sick sick sick yuh f**k. Sick sick sick bredda. Unu sick!" she added.
In the footage, Shenseea also recalled the sacrifices her mother made to provide for her necessities and send her to school. She further expressed regret in not being able to pamper her mother more as the artist's career grow.
"Mi disappointed seh mi just a really start show her life," she stated.
"Mi nuh really grow wid mi madda, mi see her like almost every two weeks when I was growing up cause she used to do live-in jobs. When mi move uptown mi start appreciate her even more cause mi see the helper dem a walk wid dem big bag fi tek taxi and she go through that fi years just fi send mi to high school," she continued.
"But if mi did know my madda go through things weh mi see a happen to people right now, trust mi, mi probably wouldn't be an artiste. Mi woulda do mi best fi be the best," she added.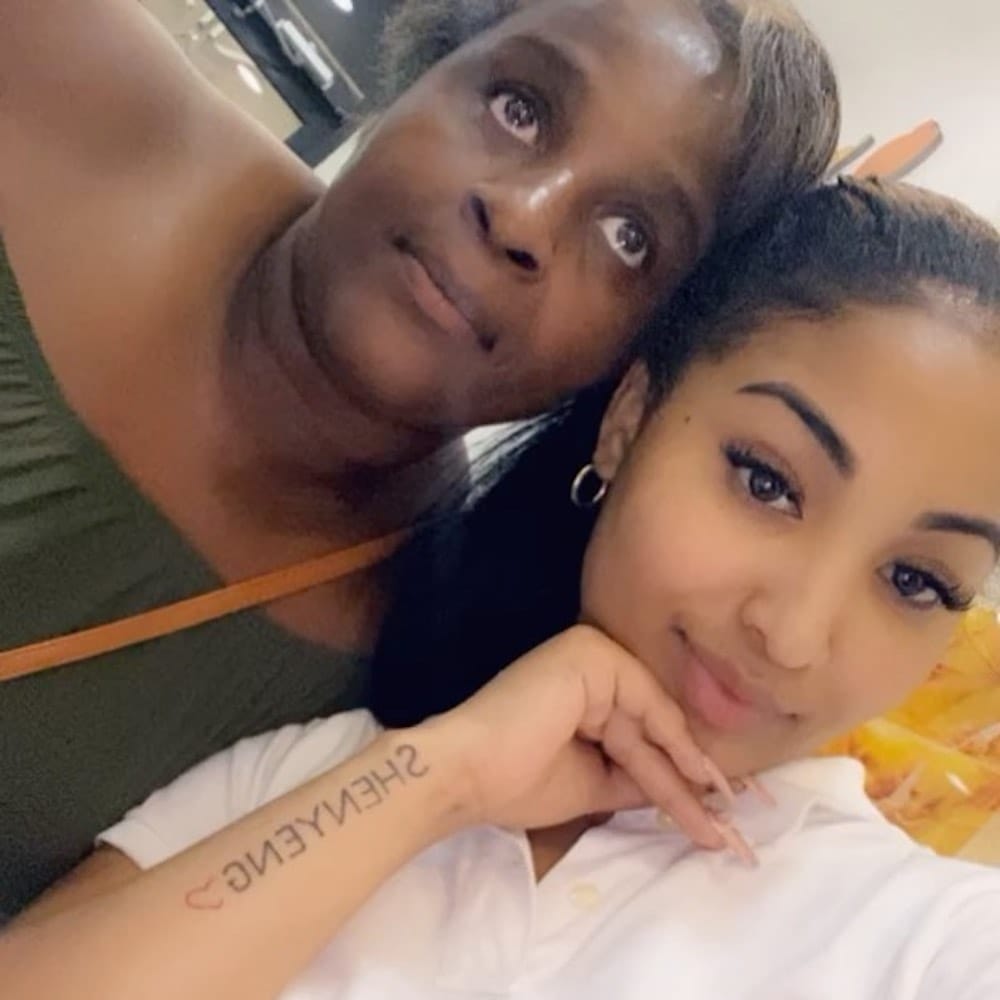 On Thursday (June 25), Shenseea announced mother's death in an emotional Instagram post.
"Mommy ? my heart is BROKEN Mommy ?? broken ???? I never knew I had this much tears until this day! I ask God for strength just strength ???????? I love you Forever #RIP #RIP #RIP my mada and fada ina one!!! Jah know mi mada I'll never forget you EVER! ??????? I ask everyone PLEASE if you see me in person don't remind me of this my heart is weary," Shenseea wrote alongside a picture of her mother lying on a hospital bed.
Despite the horrific accusation of human sacrificing her mother, Shenseea has since received many messages of support from fans and fellow entertainers, including her rival, Jada Kingdom.
"@shenseea I just got the sad news that your mother passed away. Regardless of our differences we've had over the years, today I'm standing up to respectfully send my condolences to you & your family. Your mother was your backbone & beyond. I can't imagine the pain you must be going through right now and I know there are no words that can really help at a time like this but you made her so proud and will continue to do so! I know you'll find the right amount of strength to pull through this terrible phase one day at a time. prayers up! RIP MamaShe," the "Banana" singer wrote on Friday (June 26) via Instagram.