Spice is certainly a fan of Beyonce's music!
The Dancehall star has revealed that her number one dream collaboration would be with the American pop singer.
In an interview with BET on Thursday (April 7), the "So Mi Like It" singer told fashion and style editor Tira Urquhart that she would like to work with many artists, but Beyonce is at the top of her list.
"Imma say Beyonce, because you said one dream collaboration," she stated.
"I do have plenty more that I could throw out there, but Ima say Beyonce for this one because I have expressed other collabs that I would like to have for the past years but now I'm just more open minded that any collab is possible at this time," she added.
Spice was nominated for her first Grammy Award in the "Best Reggae Album" category for her first album, "10," which opened at No. 6 on the Billboard Reggae Album chart.
During the interview, the 39-year-old expressed that she is "gleeful and humbled" as the first female hardcore Dancehall artist to be nominated for the prestigious award.
"It's a great feeling. I'm gleeful, and I'm just humbled over just the title to be first hardcore female Dancehall artist to be nominated," she stated.
"At the end of the day, what I loved about it is that… I never changed, watered-down my music, my likeness or anything. I did it authentic Dancehall, that what I represent. I'm the queen of Dancehall, soI'm just happy to know that I'm able to have the title being my authentic self," she asserted.
Watch the full interview with Spice on BET discussing her Grammy nomination, the biggest lessons she's learned in the music industry after two decades, and her journey from "homelessness to greatness."
SOJA (an acronym for "Soldiers of Jah Army"), a Virginia-based Reggae band, took home the 64th Annual Grammy Awards for the category on April 4th at the MGM Grand Garden Arena in Las Vegas, beating five Jamaican nominees including Sean Paul, Spice, Gramps Morgan, Etana, and Jesse Royal.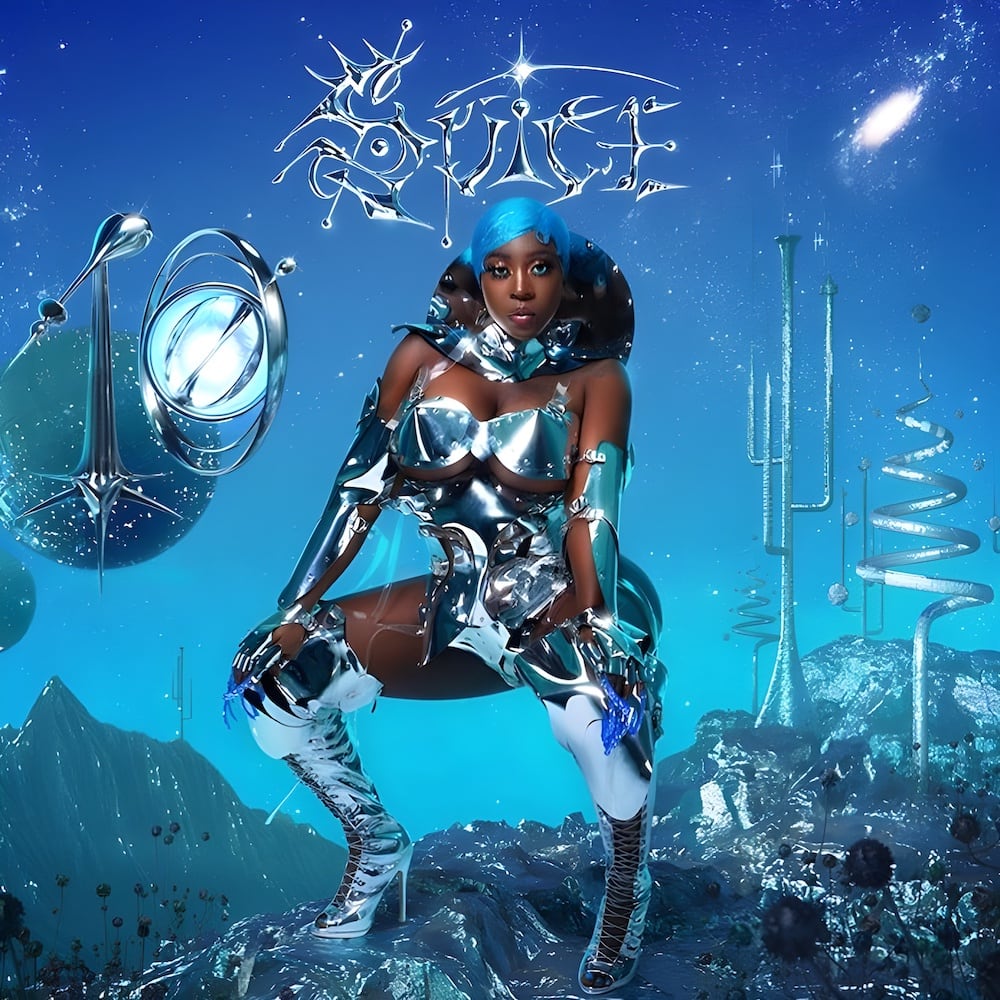 Spice released her debut album, "10," on August 6, 2021, through VP Records. The 15-tracklist production featured guest appearances by Shaggy, Sean Paul, Nicho (Spice's son; Nicholas Hamilton), Olaf Blackwood, and Melissa Musique. Popular tracks on the album include "Go Down Deh," featuring Sean Paul and Shaggy, "Frenz," "Send It Up," and "So Mi Like It."