Aidonia has recently partnered with Epican Medicinals Limited to launch his cannabis strain called "Banga Kush."
The Dancehall artiste held a launch party at Epican Medicinals at Marketplace on Constant Spring Road in St Andrew on Wednesday (September 7).
Since 2019, the "Lala Land" entertainer has been a brand ambassador for Epican, a Jamaican retailer of medical marijuana.
During an interview with the Jamaica Observer over the weekend, Aidonia disclosed what initially sparked his interest in developing his own cannabis strain.
"My strain is a strong strain and that's the vibe we love. Life is all about music and being creative, and marijuana is essential to my creative process," he stated.
"From a longer while, you know, wi use marijuana inna wi life. Once the chance came about, we being a part of the Epican brand, that was just the focus to put something out there weh wi know say wi name attached to it and just the quality like what Epican produces. Having my own strain was always a goal and a dream," he added.
The partnership with Epican, he claimed, has been beneficial to Aidonia's brand marketing.
"It has helped a lot. People see Aidonia differently. Wi bring wi self well, speak well, and the world has seen a different side of Aidonia. A whole different side and mi glad fi dat," he explained.
"Epican has been doing a great job already with the strains. I'm just here to showcase and show people the great work that Epican is doing," he continued.
Commenting on his new venture, the 41-year-old Jamaican deejay described his relationship with the cannabis company as a family.
"Well, it's a family. Epican just saw something different in me being a brand ambassador," he told the publication.
"That was just a different level for me, corporate and Jamaica and the world looking at me, so from there the family started and its been a great partnership. We throw ideas across the board, and we just work for the best for each other," he added.
During the COVID-19 pandemic, Aidonia focused on recording new music, practicing his craft, gardening and spending time with his family in Jamaica, according to sources close to the musician.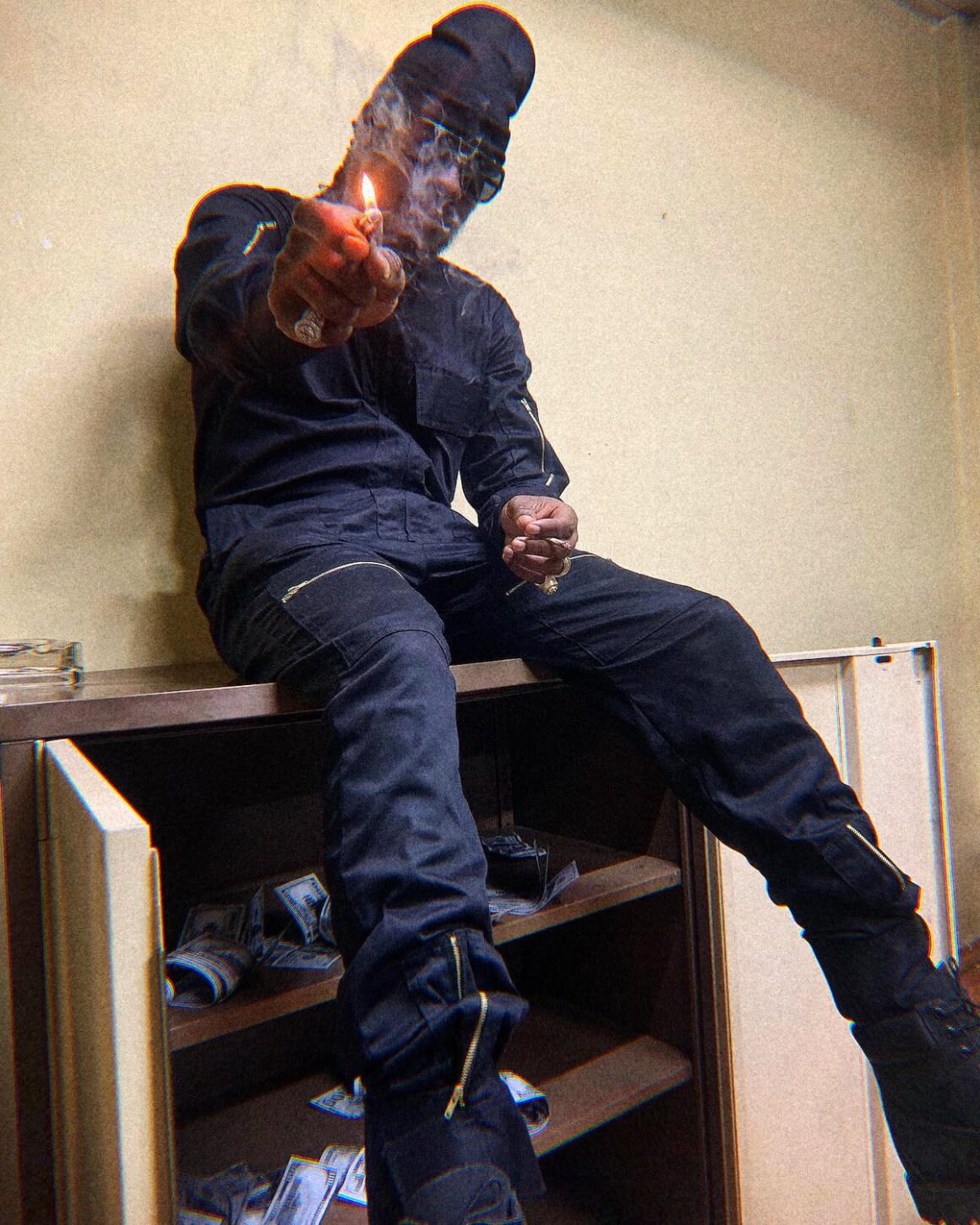 He also graced virtual stages for events such as Digicel's One Love Together and participated in the Reggae Sumfest x Facebook influencer panel in 2020. He had hoped that people would begin to return to the outside world in 2021.
"Aidonia performed on virtual stages in 2020 at the beginning of the epidemic for events like Digicel's One Love Together and the Reggae Sumfest x Facebook influencer panel, but he was hoping that people would start venturing back outside in 2021. Instead, he focused on making music, practicing, gardening and spending time with his family," a source told Hype Life Magazine.
Over the course of the past two years, Aidonia has been busy releasing several songs that were accompanied by music videos, including "Look," "Oh Ye," and "Dat Eazy."
He dropped the single "U Know The Vibe" in anticipation of the summer party season of 2021. However, less than seven weeks after Jamaica's entertainment sector was reopened under stringent curfew and gathering protocols, the island experienced a third wave of COVID-19, and the government pulled the plug on events.
The song became one of the most popular anthems for the summer holiday. The music video for the track features a cameo of Aidonia's wife, Kimberly Megan.
Watch "U Know The Vibe" music video by Aidonia.
The Dancehall star hosts a weekly session at The Terrace Bar & Grill at Hillview Avenue called "Yea Yea Wednesdayz," which is sponsored by Campari, for which he is a brand ambassador.
Aidonia's charismatic stage presence and engaging performance made him a crowd pleaser at this year's Reggae Sumfest. His set was warmly received by his main audience of rowdy males, but the females appreciated his gender-specific elements. The audience also witnessed Aidonia and his wife Tiffany sharing a passionate kiss onstage.
Aidonia is looking forward to another season of celebration with more music production.
As of 2022, he has released "Mayday," with "Govana," "House Corner," "Rat Trap," and most recently "Psychopathic," with Intence, which he is currently promoting.
Watch "Psychopathic" music video by Aidonia and Intence.
In the meanwhile, Aidonia is preparing to release two EPs later this year.
Born Sheldon Lawrence, the Jamaican entertainer emerged on the Dancehall music scene in the early 2000s. Among his chart-topping hits are "Run Road," featuring Govana (formerly Deablo) "Fi Di Jockey," "Yeah Yeah," "Tip Pon Yuh Toe," "Breeze," and "Banga."
More In Dancehall