Kanye West Links Buju Banton At The Studio In Jamaica Amid Twitter Storm
Kanye West hits the studio with Buju Banton in Jamaica amid the rapper's Twitter rant against music labels.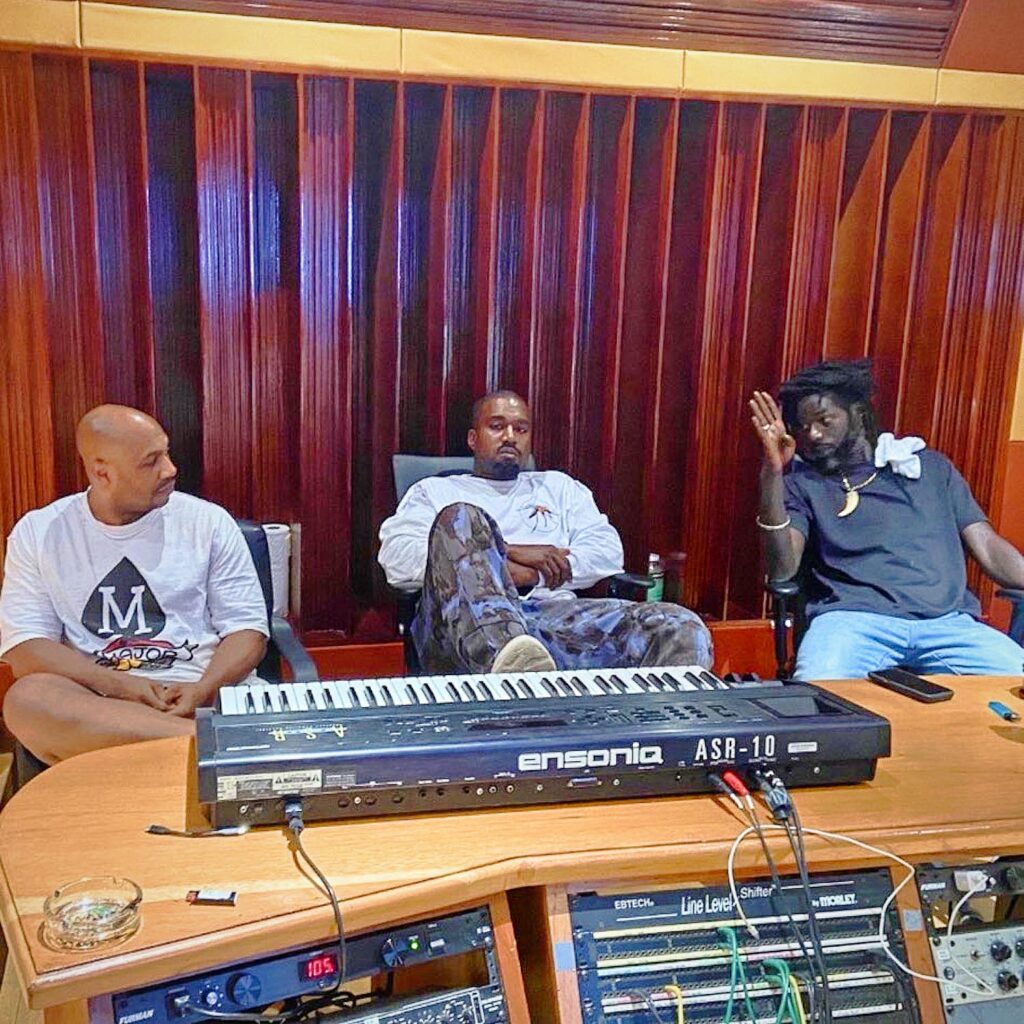 Kanye West jetted to Jamaica, where he linked up with Buju Banton, to record new music.
The American rapper shared a picture of himself with Reggae superstar, Buju Banton, and Roc-A-Fella Records co-founder, Kareem "Biggs" Burke, at Gargamel Recording Studio in Kingston.
"GREATNESS IN THE MAKING," he captioned the photo on Twitter.
Kanye West, who in recent times has been very vocal on social media in regards to artistes and their record label contracts, tweeted that he was going to "change the music industry for good."
The "Wash Us In The Blood" rapper lashed out at Universal Records and Sony Music Group, promising to not release any new music until he was freed from his current recording contracts.
"I'm not putting no more music out till I'm done with my contract with Sony and Universal… On God… in Jesus name… come and get me," West tweeted on Monday (September 14).
Kim Kardashian's husband shocked fans when posted a video of himself urinating on one of his 21 Grammy Awards after sharing hundreds of pages from his confidential recording contracts on Wednesday (September 16) in an effort to acquire ownership of his master recordings.
The controversial rapper was eventually given a temporary restriction on his Twitter account after tweeting the personal phone number of Forbes' chief content officer, Randall Lane.
Kanye West was last in Jamaica, where he was led his praise-and-worship Sunday Service choir, at Kingston's Emancipation Park on October 18, 2019.
David Meikle
Founder, Creative Director, and Editor at Hype Life Magazine, overseeing content marketing, advertising, web design, social media, and search engine optimization.