Nicki Minaj and her husband, Kenneth Petty, are expecting their first child together.
Taking to Instagram on Monday (July 20), the American rapper shared the baby news alongside a set of glam snapshots of her baring her baby bump.
"Preggers ?," Nicki Minaj captioned one photo.
"Love. Marriage. Baby carriage. Overflowing with excitement & gratitude. Thank you all for the well wishes. ?," she wrote beside another.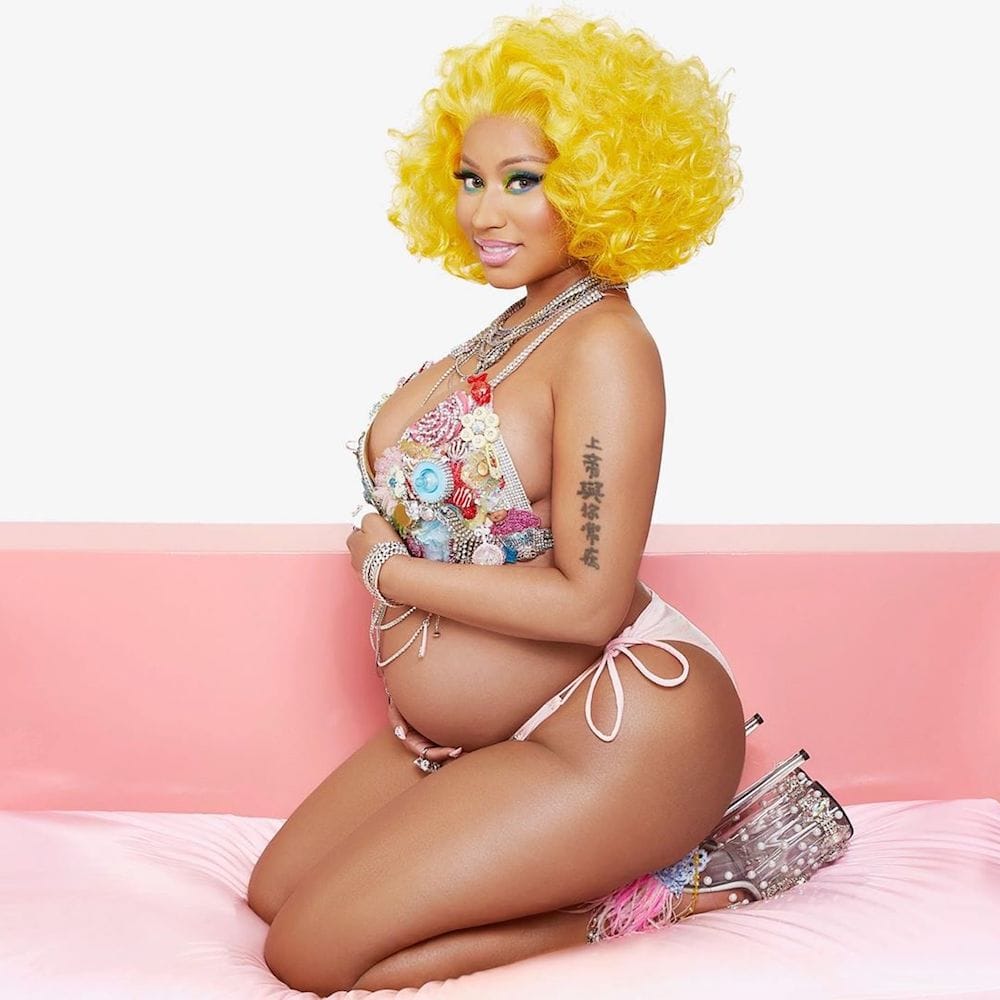 In two of the photos, the mom-to-be can be seen sporting a curly, bright-yellow hairdo, an intricately decorated bikini, and sparkly platform stilettos.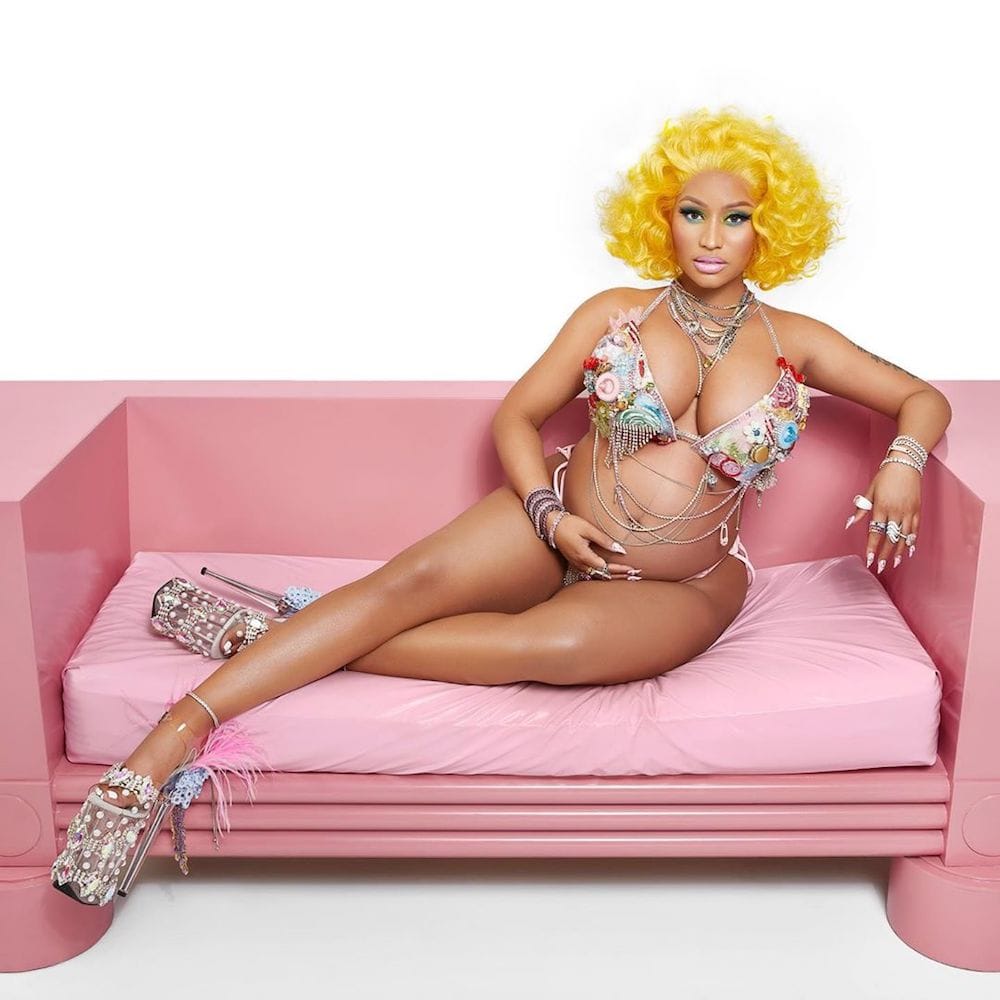 Another shows her in a ruffled bottom, white knee-high stockings, and a blue done-up hairstyle, complete with a bright-green bow.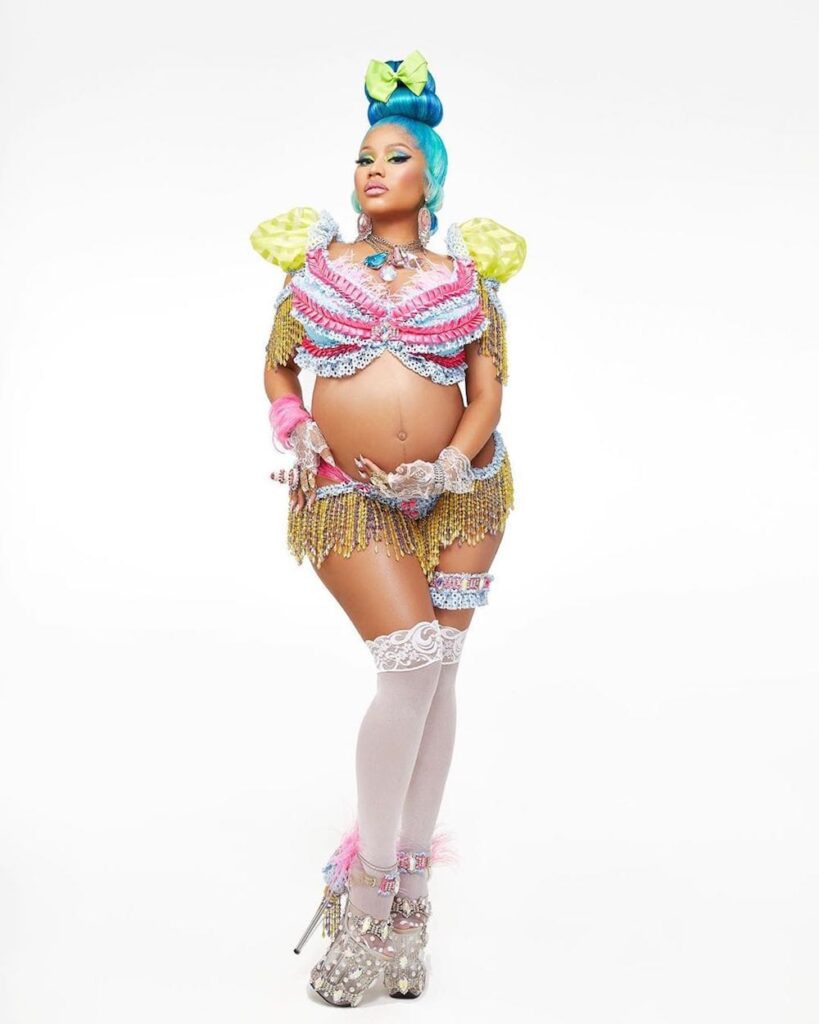 This is the rapper's first heir with her husband, Kenneth Petty.
The couple got married in last year October, a month after the 37-year-old announced her intention to retire to start a family in a since-deleted tweet.
"I've decided to retire & have my family. I know you guys are happy now. To my fans, keep reppin me, do it til da death of me … Love you for LIFE," she wrote on Twitter.
However, the Nicki Minaj has since appeared on rapper 6ix9ine's hit "Trollz," and also topped the Billboard Hot 100 with a remix of Doja Cat's Say So.
In May, 37-year-old rapper fuelled rumors of her pregnancy when she replied to a fan who asked for a photo of her baby.
"The world ain't ready yet," she replied.
Last month she talked to People Magazine about how much she enjoys married life with Petty, popularly known as Zoo.
"When you have someone that feels like your soulmate or someone who understands you, it just makes you feel like you're on top of the world," she stated.
Their romance proved controversial when it emerged Petty had been convicted in April 1995 of attempted rape in the first degree for a September 1994 incident involving a 16-year-old and later spent seven years in prison for first-degree manslaughter.
TMZ previously reported that Minaj and Petty first dated when she was 16 years old and living in Queens. The outlet also reported that Minaj has referred to him as "one of her first loves" and is "confident he's matured" over the years.
Nicki Minaj has previously dated rappers Drake and Meek Mill.