Usain Bolt and his girlfriend Kasi Bennett have welcomed their first child.
The marketing exec gave birth to a baby girl on Sunday (May 17), Hype Life Magazine has learned.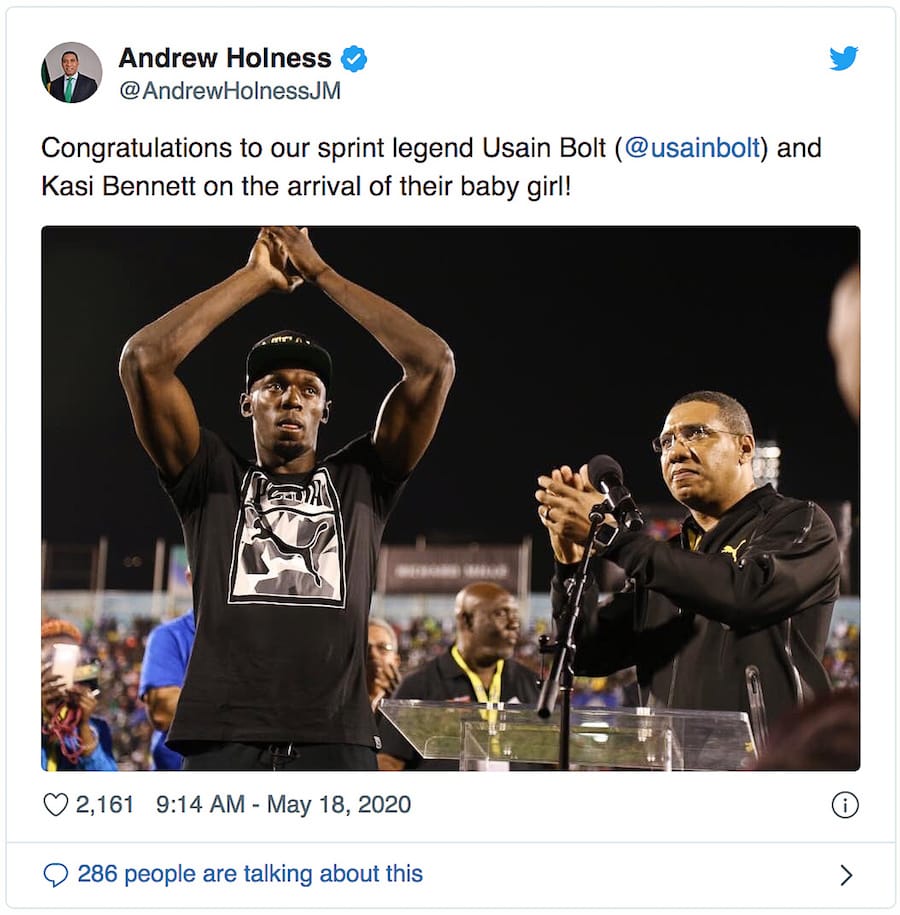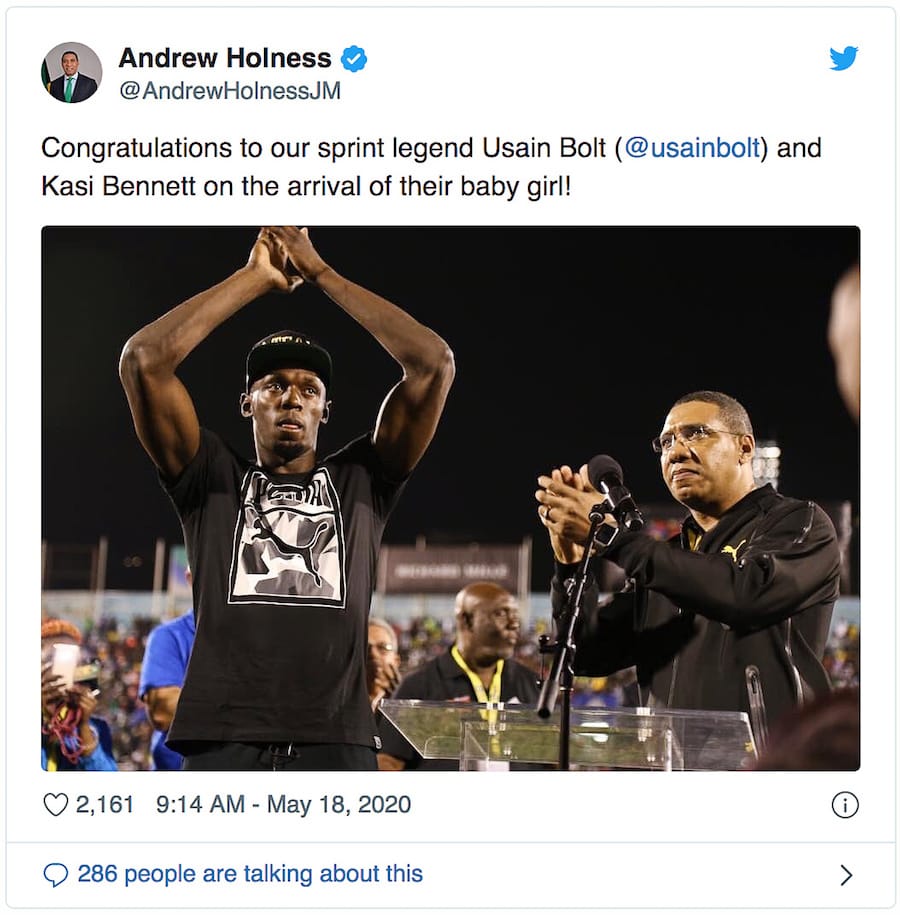 On Monday, the news was first publicly announced on Twitter by Jamaican Prime Minister Andrew Holness, who confirmed the couple are now proud parents.
"Congratulations to our sprint legend Usain Bolt (@usainbolt) and Kasi Bennett on the arrival of their baby girl!" he captioned a photo of himself standing next to the retired sprinter.
The baby's name and other details were not revealed.
Meanwhile, the couple has been silent about the birth of their first born.
In January, Usain Bolt and Kaci announced her pregnancy on social media with a stunning photoshoot of the mum-to-be cradling her baby bump in a striking red gown.
Two months later, the pair revealed the gender of their baby after hosting a luxury gender reveal party which featured fireworks and a huge celebrity guest list.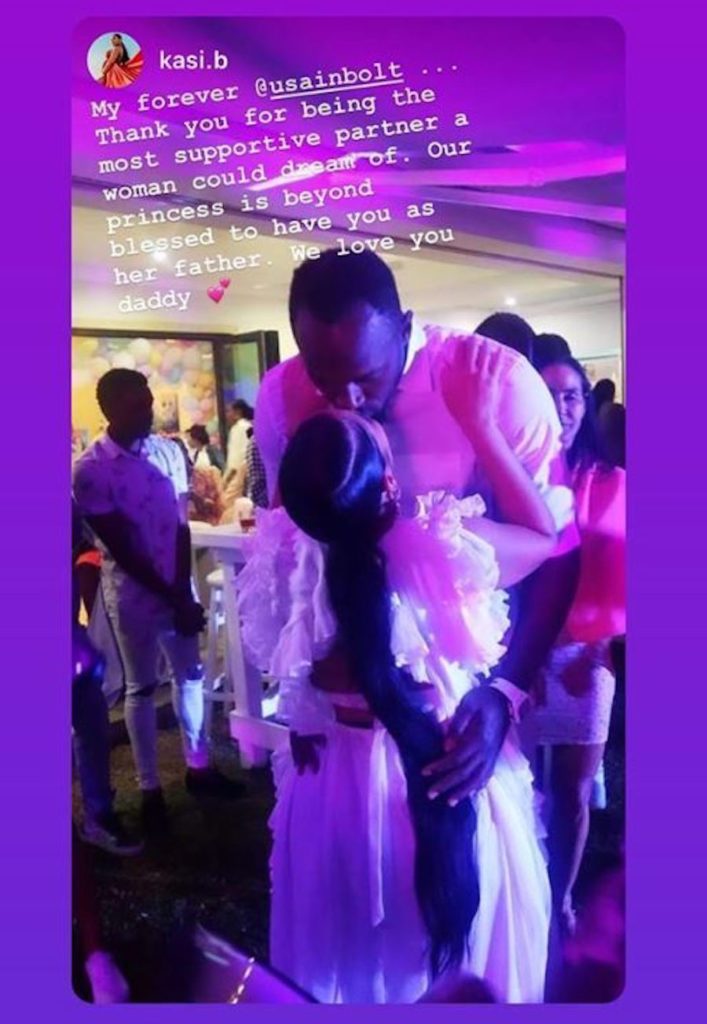 At that time, Bolt jokingly warned he was more than capable of running down any future boyfriends.
"Any man! Any boy! Don't play with me!" he said in a post via Instagram.
Since then, the two have been sharing special moments with their family and friends on social media including Bolt's mother and his A-Team associates.
The couple made their relationship official back in 2016, but are thought to have been dating for years before this.
Kasi Bennett, who lives in Jamaica, is a marketer, an avid social media user, and fashionista, currently boasting 345,000 followers on Instagram.
Usain Bolt meanwhile retired from the track following the 2017 World Championships in London after suffering a hamstring injury in his final race.
He is an 11-time world champion and remains the only man in history to win gold medals at three successive Olympics, in 2008, 2012 and 2016.
The Jamaican also holds world records in the 100m and 200m events having clocked 9.58 seconds and 19.19 seconds respectively at the 2009 World Championships in Berlin.