Jada Kingdom has a knack for showing off her "heavy" body, and her fans are here for it!
The Dancehall artist on Wednesday (April 6) took to social media to flaunt her figure in a shocking green and pink two-piece swimsuit at the poolside.
"Blaaah!!! 🤪," she captioned the carousel post on Instagram.
In the photographs, Jada Kingdom can be seen posing at different angles, giving fans a better look at all sides of her curvy physique, tattoos, and striped swimwear. Her hair was styled in bangs and two ponytails paired with loose waves at the back.
Check out the photos of Jada Kingdom by the poolside in the gallery below!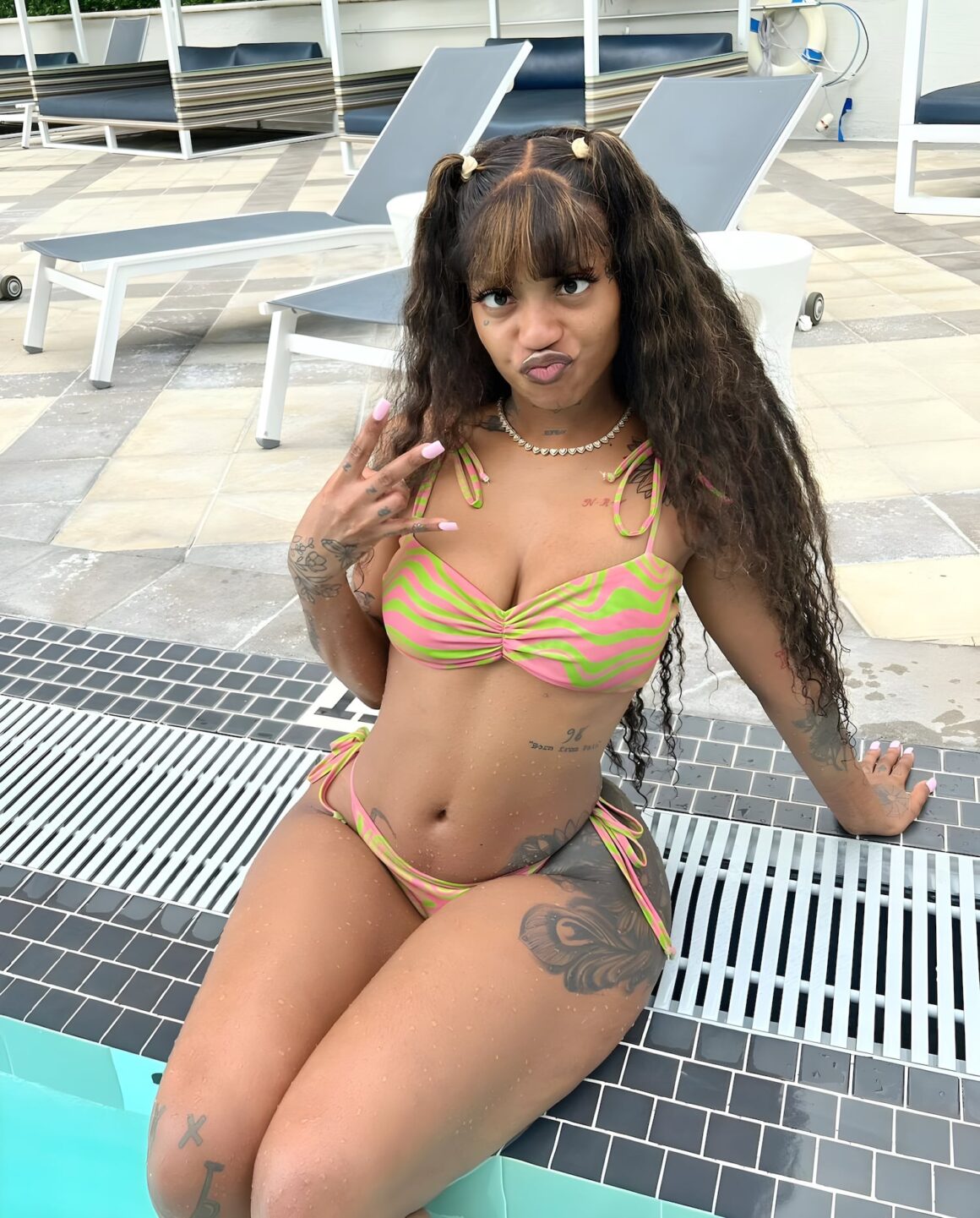 Fans and fellow entertainers took to the comments section to compliment Jada Kingdom on how she looked in the images.
"Its the second slide for me😂😍," Spice commented.
"😍😍😍🔥," Alicaì Harley added.
"🍆," Dexta Daps chimed in.
"😍😍😍😍😍Gyal nice bad bad badddd," J Mulaj expressed.
Jada Kingdom, whose real name is Jada Murphy, recently released the visuals for her new single "Dickmatized." The music video has racked up 871k views since it was released on March 18.
On the track, produced by Di Genius (Stephen McGregor) and Ayo Rodey, the 23-year-old Jamaican singer vents her predicament of being in an unhealthy relationship that only provides her with great sex.
"I see something with us more than f–kin' / But I'm distracted every time you touch me, Insane I must be / You, bwoy, if yuh neva get mi call then a who? Yuh fi glad seh yuh d–k got use, Funny how yuh neva buy mi a shoes / But as yuh ring, a you mi ah run to," she sings in the intro and first verse.
Jada Kingdom recently signed a music deal with New York-based record label, Republic Records, and she is currently working on her forthcoming album.
She is known for songs such as "WiN," "Tek It," featuring Skillibeng, "Banana," "Jungle," and "Love Situations."