Koffee was recently photographed for an ES Magazine cover feature, sporting a matching Sacred Geo shirt (£270) and trousers (£245) from the TSAU clothing line.
Along with her double ponytail locked hairstyle, the Jamaican singer's look was complemented with a Hatton Labs Rainbow Baguette Eternity ring (£295) and a Marcelo Burlon County Of Milan Cross necklace (£110).
In the photograph, which was also shared on the "Toast" singer's Instagram account, Koffee can be seen smiling as she winked at the camera.
"I've got to shine, you've got to shine ☀️," she captioned the photo on March 19.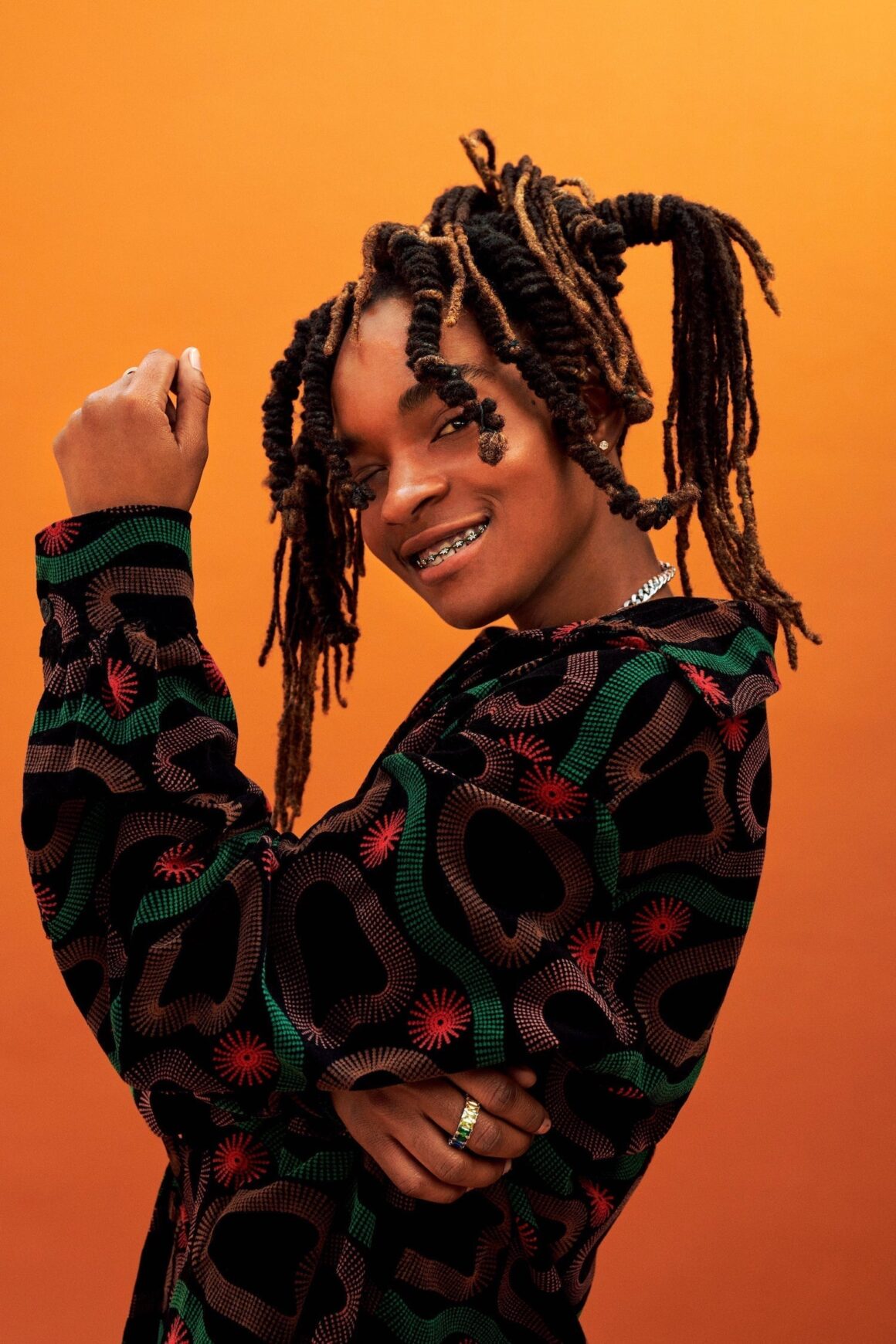 Koffee (born Mikayla Simpson) released her hugely anticipated debut album, "Gifted," via Columbia Records on March 25. The 10-track compilation includes "X10," "Defend," "Shine," "Gifted," "Lonely," "Run Away," "Where I'm From," "West Indies," "Pull Up," and "Lockdown."
While discussing her music career with ES Magazine, the 22-year-old disclosed that her latest production was to "uplift" fans.
"I wanted the album to be less heavy, so I definitely didn't put as much political "Oh, bun Babylon" type of vibe into this one. I like to think of the solution rather than reiterating the problem — just come up with something that can make you feel uplifted," she said.
She also revealed that she is looking forward to collaborating with particular artists and producers to "make magic happen."
"From not getting into sixth form to getting a Grammy, my journey has taught me that God will always find a way," she says.
"Now, I want to find my set of artists and producers that I feel like are a part of my circle. We can make beautiful stuff, make magic happen. I want to build that family," she added.
Koffee became the youngest person and first woman to win a Grammy Award for Best Reggae Album, at 19 years old, for her five-track 2019 EP "Rapture."
She also revealed she was surprised that the EP beat artists with decades of experience, including Bob Marley's son, Julian. 
"I didn't really see myself in that light. I didn't know the world would show me so much love so quickly," she told the publication.