Shenseea has released the official video for her single "R U That" featuring 21 Savage.
In the music video, "R U That," the Jamaican singer and the Atlanta-based hitmaker categorically state what kind of relationships they desire and ask their potential partners if they can meet their standards.
The Late Milk-directed video starts with Shenseea spending time contemplating which man meets all of her standards as she assesses a group of machos during a casting call before she heads to the bedroom to show some extra skin while she teases her viewers.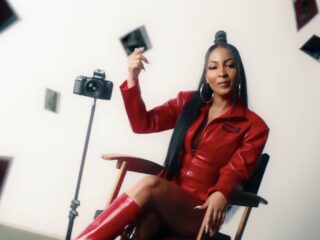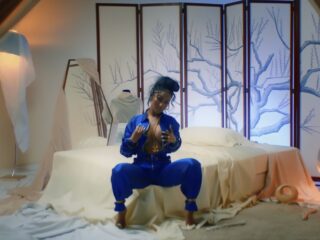 "Are you that hitta that can f-ck me right? Are you that hitta that can last all night? Are you that hitta and you won't tell lies? Are you that hitta? Are you that hitta? Are you that hitta with the funds on time? Are you that hitta won't touch my friends? Are you that hitta live between my legs? Are you that hitta? Are you that hitta?" she sings on the chorus.
Watch "R U That" music video by Shenseea featuring 21 Savage.
21 Savage comes through halfway in the visuals with the same notion, indicating that he is up to par for any woman's criteria while pondering if the woman of interest can meet his high bars.
"I'm that n-gga, I can be whatever (21) / Anytime you want, whenever you need (On God) / Shawty a hustler, the female version of me / Got my bed wet, her nickname overseas (Shh) / We took a trip to the beach just to feel the breeze (21) / Kissin' on her neck but she can feel it in her knees (On God) / Took her out to Paris and I spent a couple Gs / I spent a couple more because she valuable to me (No cap) / Tryna find a woman, don't lie and don't cheat (21)," he raps in the second verse.
In an interview with MTV last month, Shenseea explained what the song is about and how 21 Savage ended up on the track.
"When writing "R U That, it was more of a vibe thing to be honest. You now, I like to hear throwback beats, but with more modern sounds surrounding it," she said.
"The topic is more of, men always try to act like they can be everything for you, until you can actually get with them, it's like it was a facade, ya feel me? So before the vibe of the track was like, are you this type of person? I expect it, be answered. Honestly, you know what I mean, men lie," she asserted.
"R U That" was produced by Dr. Luke and is the fourth track off Shenseea's first studio album, which was released on March 11 under Rich Immigrants/Interscope Records.
The 14-track project, which is considered a commercial success and landed at the number two spot on Billboard's Reggae Albums Chart, includes features from Megan Thee Stallion, Tyga, 21 Savage, Offset, Beenie Man, and Sean Paul. The influences and mixture of Dancehall, Pop, and Hip-Hop within the diverse album sum up the current artistic path for the 25-year-old recording artist.
More In Dancehall
More In Hip Hop