Adele has returned to Instagram with a bang after a social media hiatus.
The British singer stunned fans on Tuesday (May 5) after sharing a picture to mark her 32nd birthday.
"Thank you for the birthday love. I hope you're all staying safe and sane during this crazy time," the pop-soul artist captioned the image of herself looking elegant in Elzinga's balloon-sleeve little black dress.
The "Someone Like You" singer, who has not posted on the social media platform since December, wore her blonde hair down and completed the look with black heels.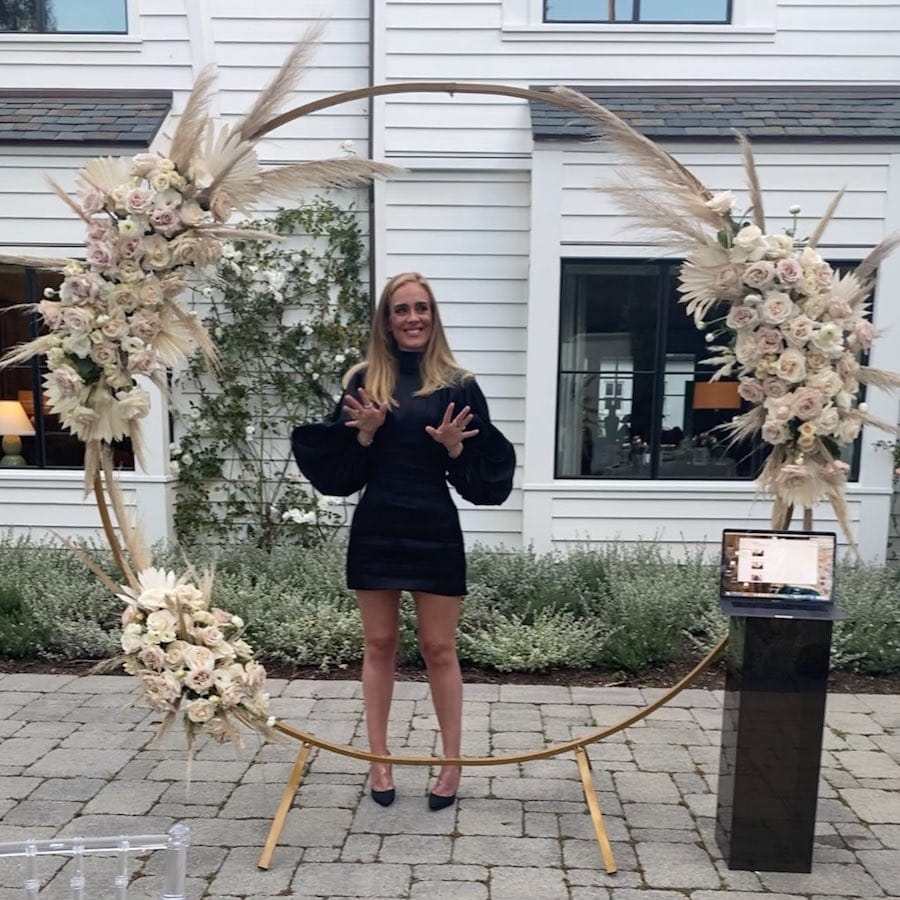 The Grammy-award-winning musician also showed appreciation to everyone working on the front lines of the coronavirus pandemic.
"I'd like to thank all of our first responders and essential workers who are keeping us safe while risking their lives! You are truly our angels ♥️ 2020 okay bye thanks x." she continued.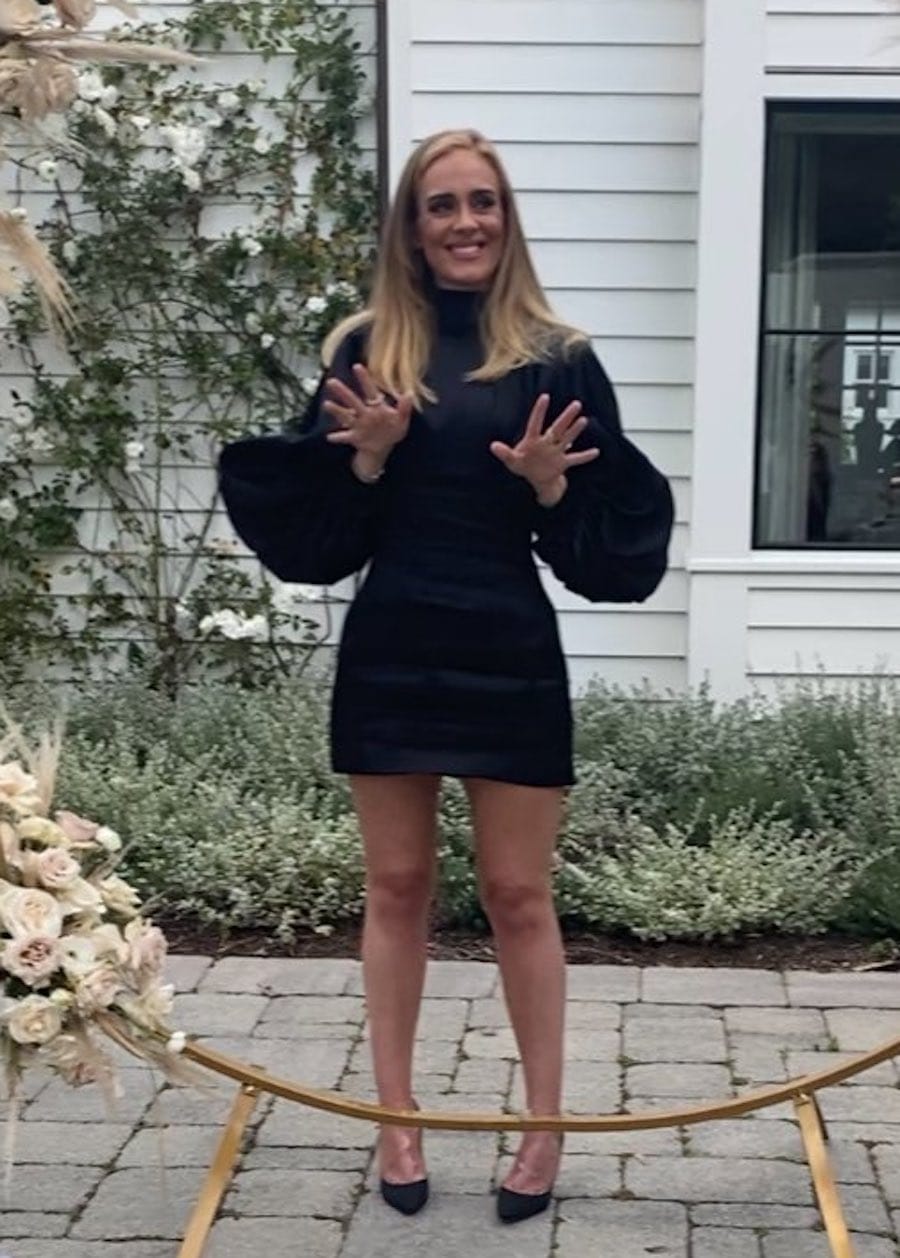 In the photograph, Adele is noticeably thinner as her transformation is quite dramatic. She was soon overwhelmed with praise and messages of support from fans and fellow celebrities.
Music fans in the comments, including John Legend's supermodel wife Chrissy Teigen, focused more on Adele's weight loss than her thankful message.
"I mean are you kidding me," Teigen commented.
"why you won ?," rapper Lil Nas X wrote.
"Well ok," Diplo chimed in.
The "Skyfall" singer made headlines in October 2019 when she debuted her slender new figure at Drake's 33rd birthday party in Hollywood.
In January, new images emerged online showing a very slender Adele. She was spotted hanging out on the beach with Harry Styles. She was dressed in a polka-dot dress and red scarf, looked noticeably thinner than usual.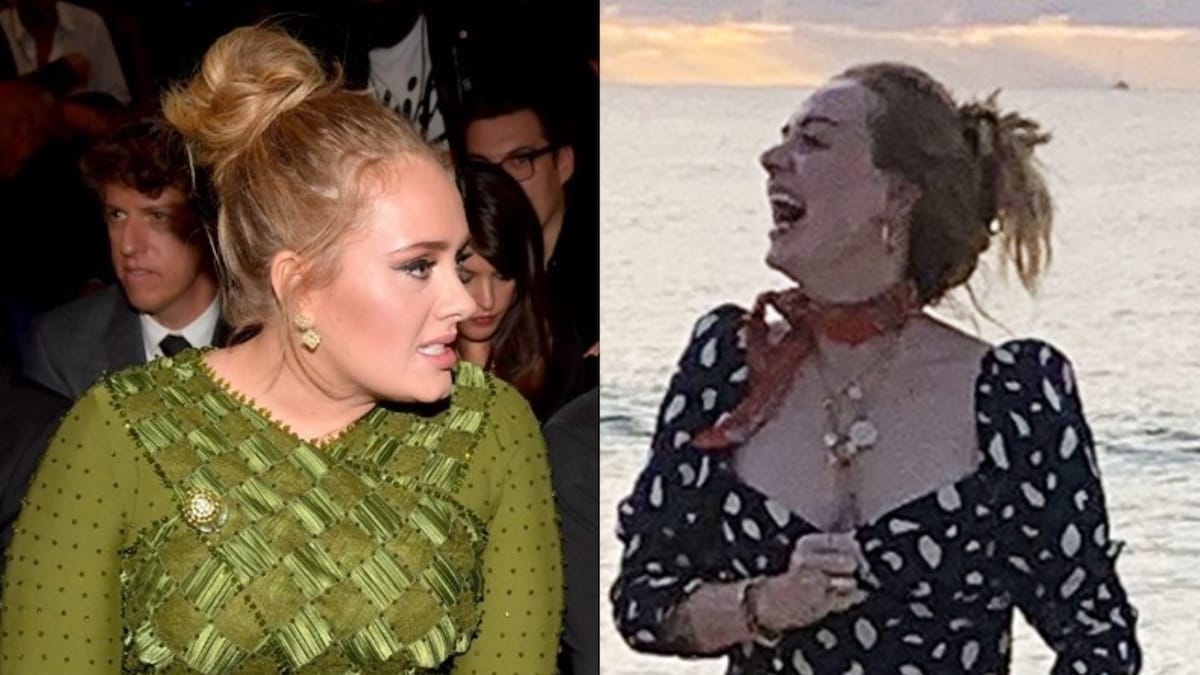 [the_ad id="11230″]
While Adele known for keeping her private life away from the public's gaze, she has been vocal about getting healthy over the years.
During an interview with Vogue in March 2016, she opened up about adopting a fitness regimen.
"I was trying to get some stamina for my tour, so I lost a bit of weight. Now I fit into normal, off-the-shelf clothes, which is a really big problem for me!" she told the magazine.
Last year she announced that she and Simon Konecki had split after three years of marriage. The former couple shares a 7-year-old son, Angelo, who was born in 2012. Adele filed for divorce in September 2019.
Her former trainer, Camila Goodis, told media reporters that the singer's incredible weight loss is due to her split from her husband.
"She's a happy person for sure. She got a divorce and I think that's a great motivation to feel good, even better about yourself. I have divorced myself, and I do remember after my divorce I said, 'You know what? I'm going to look at the best version of myself, not for him or for anyone. For myself, me," Camila told Hollywood Life in January.
"And I think that's what she did. Sometimes the best thing in terms of something really positive in your life…I think maybe it was a very positive thing to happened in her life, this divorce. Because it made her look fantastic," she continued.
Adele is believed to have lost approximately 100 pounds, according to online sources. Her weight-loss secret reportedly has been the sirtfood diet, which focuses on foods that regulate a person's metabolism. She also is said to have hired a personal trainer.
The Sirtfood Diet has become a favorite of celebrities in Europe and is famous for allowing red wine and chocolate. The diet, also beloved by Pippa Middleton, focuses on sirtuins (SIRTs), a group of seven proteins found in the body that has been shown to regulate a variety of functions, including metabolism, inflammation, and lifespan, according to Health Line.

Certain natural plant compounds may be able to increase the level of these proteins in the body, and foods containing them have been dubbed "sirtfoods." They are found in foods such as kale, soy, onions, extra-virgin olive oil, buckwheat, matcha, strawberries, blueberries, red chicory, and arugula.

The diet combines sirtfoods and calorie restriction, both of which may trigger the body to produce higher levels of sirtuins. The diet's creators claim that following the Sirtfood Diet will lead to rapid weight loss, all while maintaining muscle mass and protecting you from chronic disease.