Popcaan is tired of the social stigma associated with COVID-19.
The Dancehall superstar recently took to Twitter to share his perception of individuals who are quick to judge that someone has covid-19 if the person catches flu or fever.
"People are so brainwashed, you can't even catch a flu or fever anymore without someone saying it's covid," he tweeted with the hashtag "#Annoying," on Friday (April 8).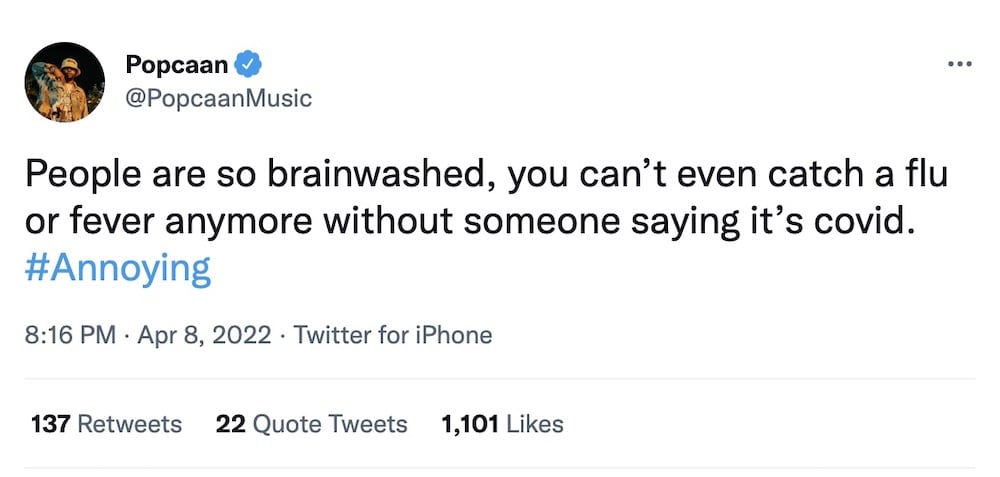 Many music fans have reacted to Popcaan's remark, with some sharing the same sentiment as the "Firm & Strong" deejay.
"Flus and fevers existed before Covid-19 and will continue when it pass. If you barely sneeze ppl running," one user commented.
"Even when U are smoking weed N U cough asking why are U coughing.🤣🤷🏾‍♀️," another user wrote.
"Even waist pain can be describe as Covid 🤣🤣🤣," one chimed in.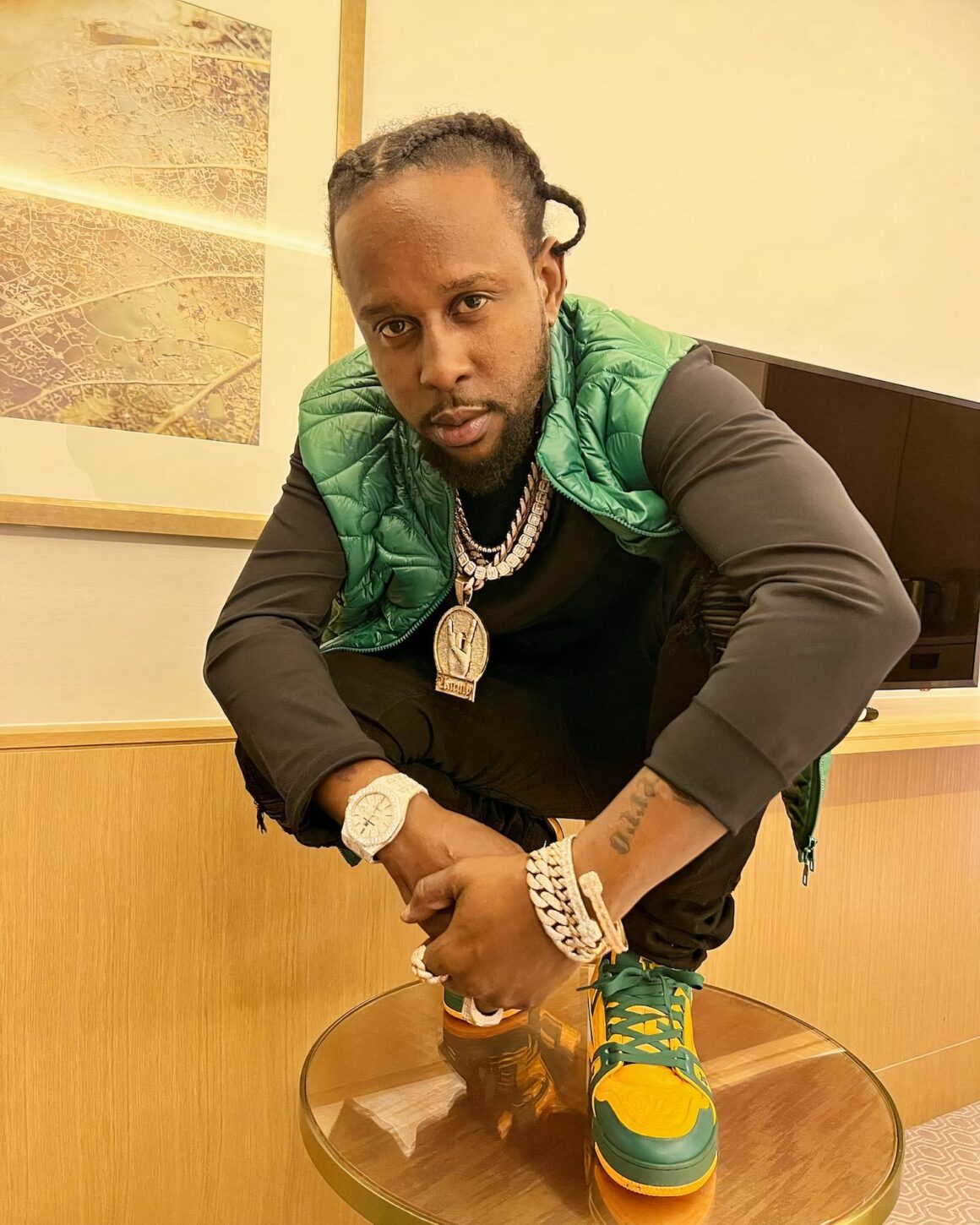 Popcaan shared a video clip of himself getting tested with an SG Diagnostic antigen rapid test kit, last month.
"Yyyyyyyyy enuh doc😂😂😂 Dat is not it," he captioned the post on Instagram.
Popcaan's homeland, Jamaica, is reporting 25 new infections per day on average. Since the start of the pandemic, the country has reported 129,050 cases and 2,916 coronavirus-related deaths, according to World Health Organization (WHO).
As of April 1st, 2022, a total of 1,395,909 vaccine doses have been administered.
Popcaan, whose real name is Andre Hugh Sutherland, has recently signed a new management agreement with London-based entertainment company, Since '93, and he is preparing to release his fifth studio album, "Great Is He."
The 33-year-old entertainer recently released the official visuals for his new single "Skeleton Cartier," produced by The FaNaTiX and released through OVO Sound/Warner Records.
He is scheduled to perform at the Wireless Festival in the UK this summer.
The novel coronavirus SARS-COV-2 is the pathogen responsible for the global COVID-19 epidemic, which has spread to 219 nations.
The majority of infected individuals have mild to severe respiratory illnesses and recover without any special treatment. Fever, cough, and fatigue are the most prevalent symptoms. Older persons and those with underlying medical conditions (such as cardiovascular disease, diabetes, chronic lung disease, and cancer) are more prone to develop serious illnesses. Severe symptoms include trouble breathing or shortness of breath, chest pain, and loss of speech or movement. It usually takes 5 – 6 days for someone infected with the virus to develop symptoms, but it can take up to 14 days in some people.
The COVID-19 pandemic has resulted in an increase in stigma and prejudice toward persons who have the virus, people from countries where the virus originated or are considered hot zones, people who have recently traveled, and people who have come into contact with someone who has the virus.
More in celebrity gossip