Shenseea has made it very clear what kind of man she prefers.
The Dancehall songstress resorted to social media on Saturday morning (April 9) to declare her preference for a romantic relationship.
"I prefer to be in a relationship with a black man!" she wrote on Twitter.
"Dark skin to be exact," she added.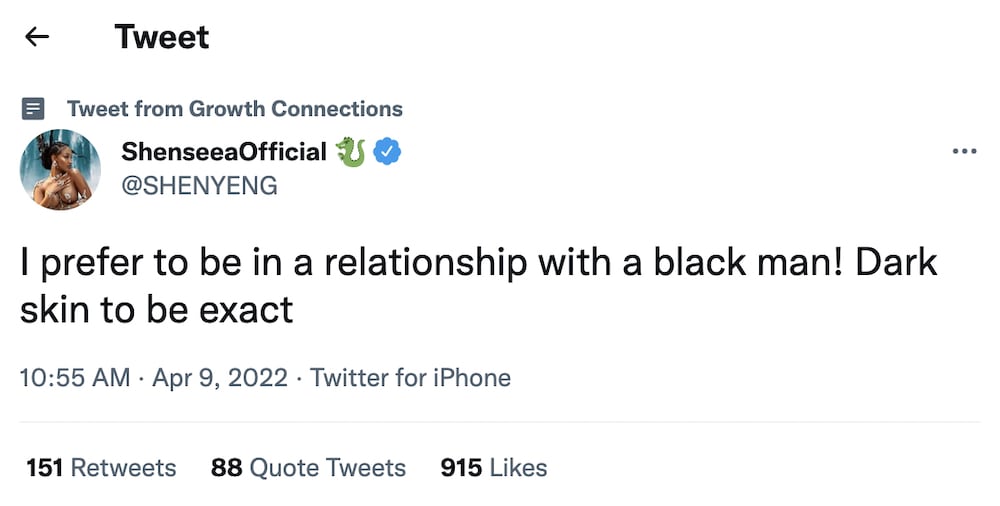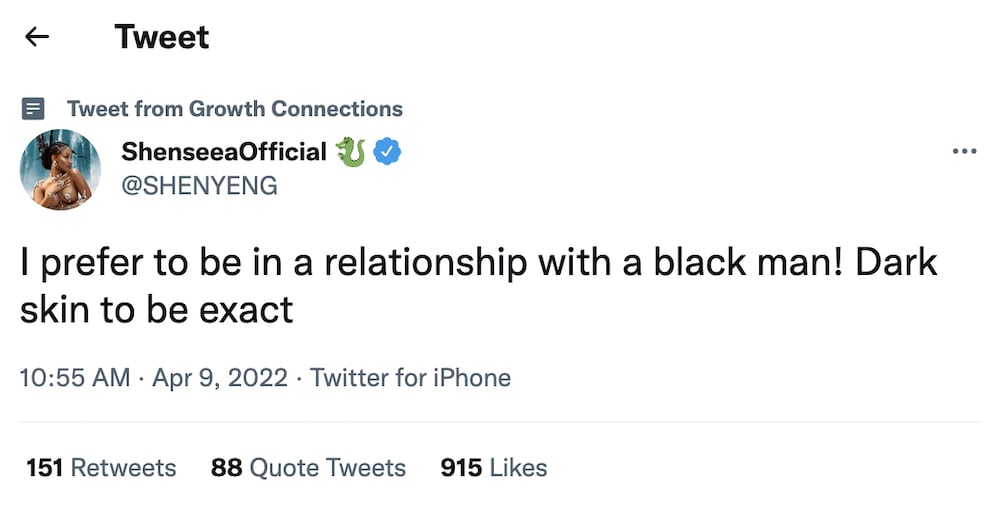 The tweet has since received 932 likes and 152 retweets with many of her followers leaving their feedback.
"London? oh we know 👀," one user wrote to which another replied, "She's not dating London don't believe everything you see on the internet luv 😩!"
"Everybody think romeich did a beat it up," another user commented.
"Girl we do not care @LondonOnDaTrack is all yours sis 😂😂," another chimed in.
Shenseea, whose real name is Chinsea Lee, recently revealed that she is in a relationship.
The Jamaican singer disclosed her dating status during an episode of The Breakfast Club last month. However, she asserted that no one knows who her love interest is.
"I don't care what you all see online. You don't know who I am dating, that's a fact! ," she told Angela Yee on the radio show.
"Yeah, I am into somebody, for sure. It's been going good," she added.
The "Lick" singer also dismissed rumors that she and London on da Track were dating after a photograph of the two holding hands surfaced online.
"We were holding hands. You know, I hold hands with everybody on my team. Like, my managers, but London is a cool dude to me. We have been working together… making music," she stated.
Shenseea also admitted to dating only two guys in the entertainment industry and her longest relationship was three years.
Her debut album "Alpha," which features collaborations with Tyga and Megan Thee Stallion, was released on March 11.
Peep the full interview with Shenseea on The Breakfast Club, discussing her debut album "Alpha," Drake rumors, and her sex life, below.
More On Shenseea