Beres Hammond has been slotted to headline Best Of The Best 2022 concert at Bayfront Park in Downtown Miami, Florida, on May 29.
The Jamaican singer, best known for hit singles like "I Feel Good," "She Loves Me Now," and "Rockaway," will also make his first live appearance in the United States in nearly three years.
Fresh off the Love and Harmony Cruise 2022, Beres Hammond is slated to perform among a myriad of acts including Cham, Yaksta, Mr Vegas, Christopher Martin, 10 Tik, Laa Lee, Patrice Roberts, Pressure Busspipe, Ricardo Drue, Major Hype and Lyrikal.
Beres Hammond recently released a new track titled "Hold Yuh Corner," produced by Damian Marley of Ghetto Youths International.
See the full lineup of Best Of The Best 2022 below.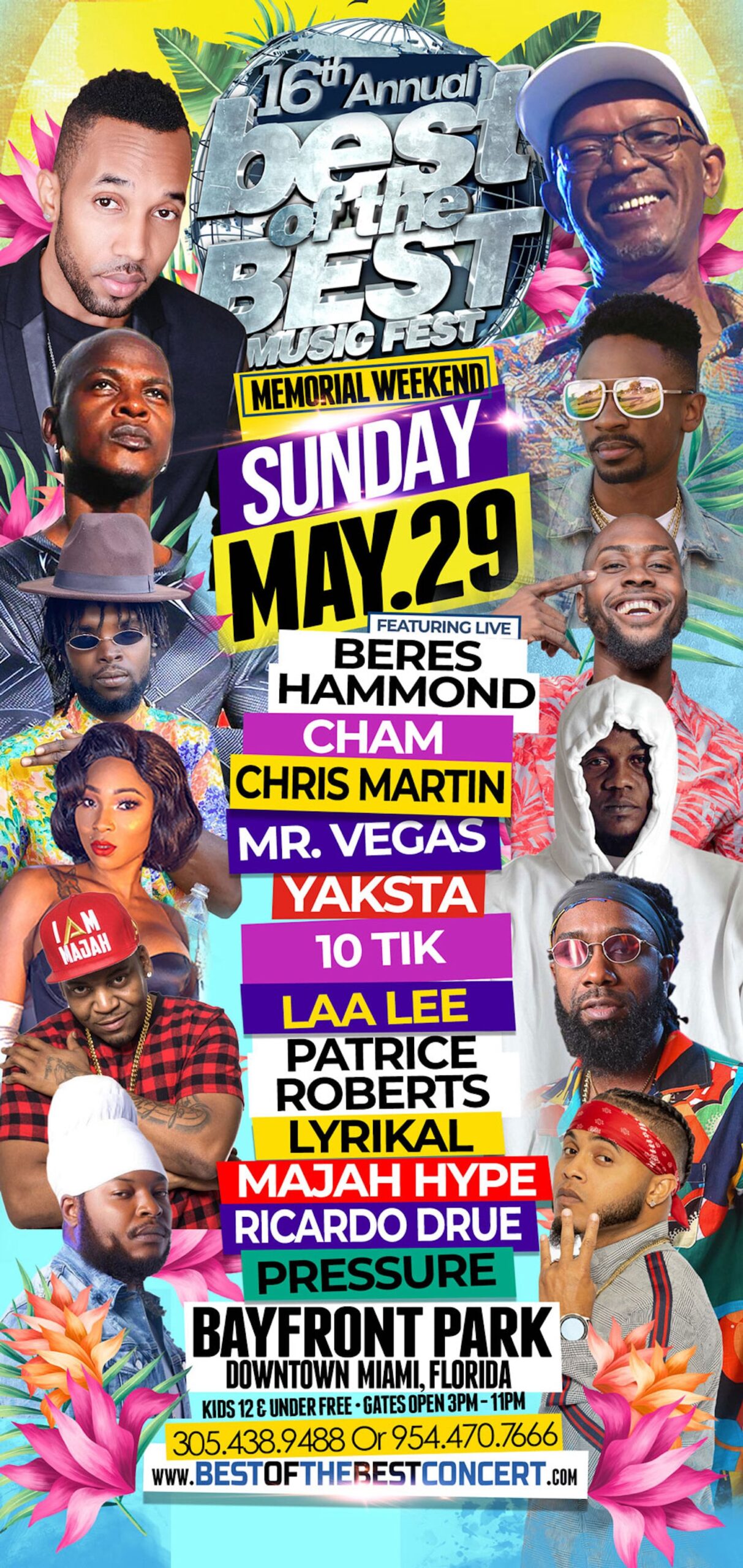 For over a decade and a half, the promoters of Best Of The Best have brought its patrons a high level of musical entertainment in the modern music space.
"From artists like Mavado, Bunji Garlin, Shensea, Richie Stephens and Konshens to name a few, the artists at the height of their game all aspire to take the Best Of The Best stage," Jamaican entertainment publicist Ronnie Tomlinson of Destine Media said in a press release.
Each year the festival has welcomed a diverse audience from all over the world and, according to the organizers, the event has become the perfect getaway for music aficionados who prefer to experience live Caribbean music.
"It is a celebration of Caribbean heritage. It has been kind of downplayed because it has been doing well for so long. Best of the Best has earned its reputation based on the fact it's in its 13th year. This festival also hasn't had any negative incidents and we are very proud of that," declared Retha Boone-Fye, program officer and director of the county's Black Affairs Advisory Board.
Best Of The Best, which showcases Reggae and Dancehall acts from the Caribbean, was first held in 2007.
Tickets for the 16th annual staging of "Best of the Best" music fest are on sale at www.bestofthebestconcert.com.
In the meanwhile, peep Beres Hammond's most popular music videos.