Shenseea is planning to release her first album titled "ALPHA" on March 11, 2022.
The Jamaican singer made the announcement during her interview on MTV Fresh Out Live, last week Monday (Jan. 24).
The 25-year-old entertainer revealed that fans can expect "versatility" on her debut album.
"Every single track is different. Every single one of them. Like, it's me just showcasing different sides of me. It's my first album enuh, I'm practically experiencing." she said.
"I don't know what people would gravitate towards the most, so I'm just throwing it all out there but its the best of the best of me," she added.
ALPHA, which is being released via Rvssian's Rich Immigrants/Interscope Records, is said to be a mixture of music genres as she experiments with new sounds outside the boundaries of Dancehall.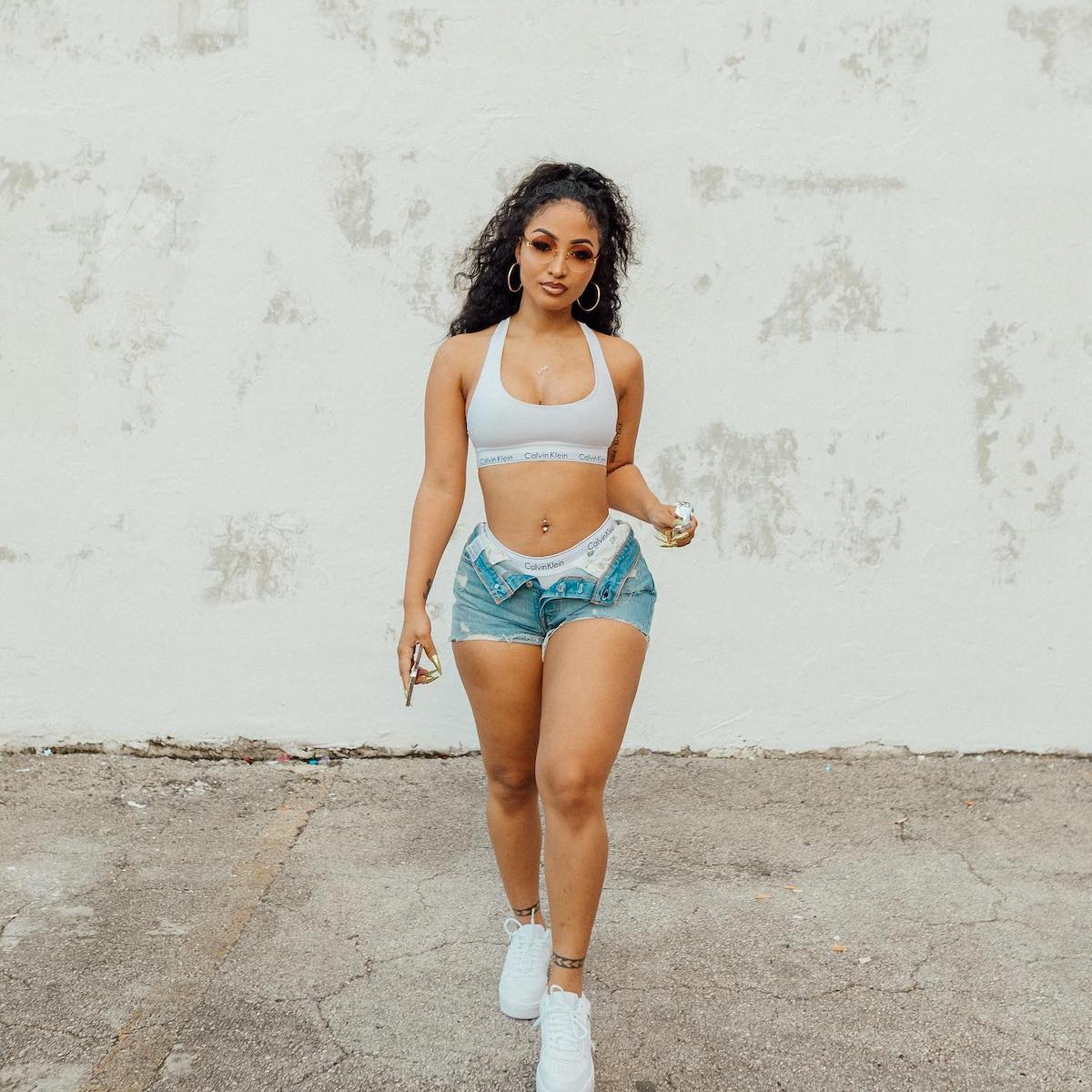 Shenseea also discussed her newly-released song, "Lick," featuring Megan Thee Stallion.
"I didn't know she would love the track because it's a mixture of Dancehall, rap… with soca as well, actually infusing the track, she loved it, she bodied it," she said on collaborating with "Savage" rapper.
Released by Rich Immigrants/Interscope Records on January 21, and co-produced by Canadian hitmaker Murda Beatz, the raunchy single samples Trinidadian singer Denise Belfon's Work (1998). The music video, which was co-directed by Shenseea, has since been viewed over 5 million times on YouTube.
SEE ALSO: Spice And Shenseea Beefing? Dancehall Fans Speculate
Watch "Lick" by Shenseea featuring Megan Thee Stallion.
Shenseea's new album, ALPHA, will finally arrive after years of dropping promising singles such as "Love I Got For U," "Blessed," featuring Tyga, and "Loodi," featuring Vybz Kartel, which quickly catapulted her to Dancehall stardom.
SEE ALSO: Shenseea Flaunts Her Jamaican Bikini Body, Heats Up Social Media
Watch the full interview with Shenseea on MTV Fresh Out Live below.