Usain Bolt and his girlfriend Kasi Bennett are looking forward to welcoming a daughter.
The couple hosted a gender reveal party at Peter's Rock in Kingston, Jamaica on earlier this month (March 9), where their close friends and family found out whether they're expecting a girl or boy.
The pair was seen entertaining their guests by dancing together to Dancehall music, while the celebrations also included a slideshow of the Bolt and Kasi's six-year relationship on the big screen alongside a countdown to zero and the gender announcement with fireworks, which flashed pink at the end to signify that they will soon be welcoming a daughter. Kasi Bennett wore a glamorous white ruffled V-neck Kadian Nicèly maxi dress while Usain Bolt donned a white two-piece with powder blue Desert Clarks.
Taking to Instagram, the eight-time Olympic gold medallist announced that he will be a father to a baby girl.
"I just did the reveal and I'm a girl dad," said Usain Bolt while cuddling with his girlfriend in a footage via his Instagram Story.
The term "girl dad" was coined by late NBA legend Kobe Bryant, who was a proud father of four daughters.
The 100m world record holder then jokingly went on to warn his daughter's future love interest.
"Any man! Any boy! Don't play with me!" he added.
Kasi posted a photo of her sharing another sweet kiss with Usain in the middle of the party.
"My forever @usainbolt… thank you for being the most supportive partner a woman could dream of. Our princess is beyond blessed to have you as her father. We love you daddy," she captioned the image on Instagram.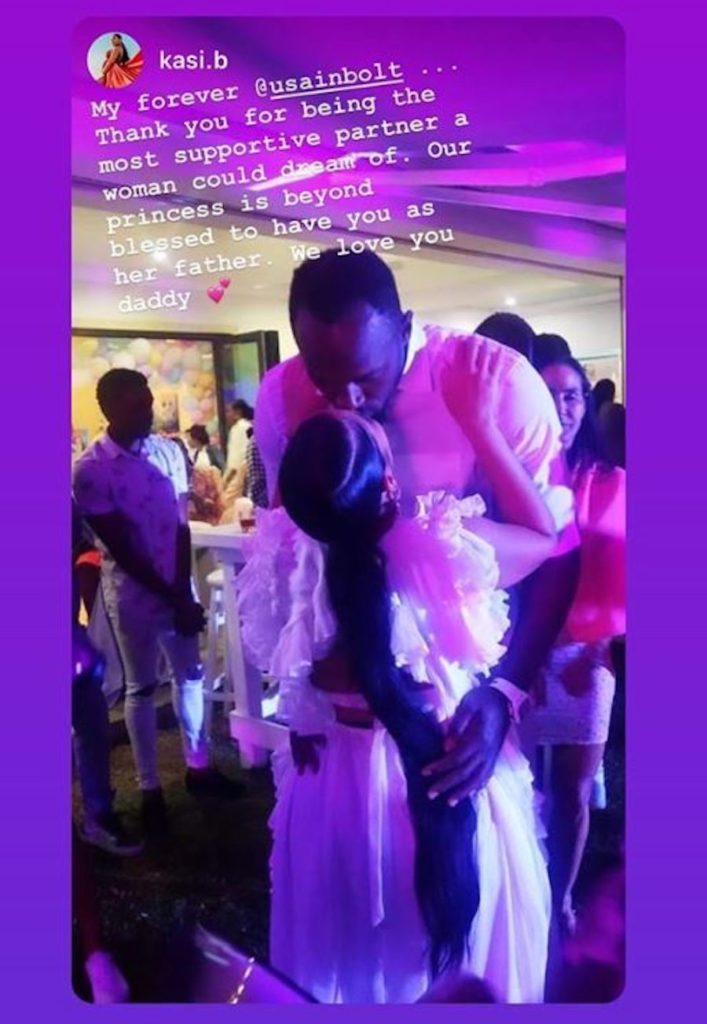 The couple was later spotted wearing matching white hoodies with "Girl Dad" and "Girl Mom" printed on the back.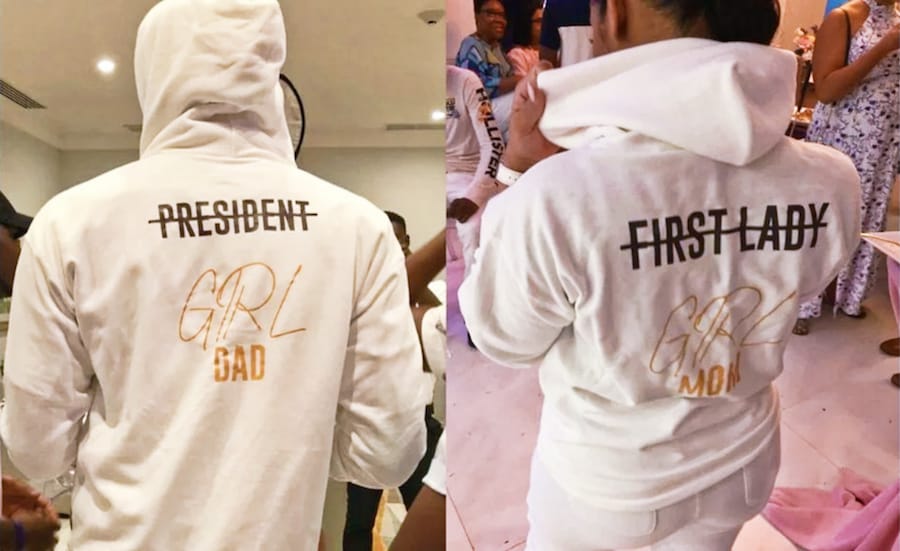 Usain Bolt and Kasi Bennett announced her pregnancy in January with a photoshoot of the mum-to-be cradling her baby bump in a red gown.
"Our biggest blessing. Our greatest celebration… Our golden child. Coming soon…," the Project Kase founder wrote beside her photographs on Instagram.
"I just want to say a KING or QUEEN is about to be HERE. @kasi.b.," the retired sprinter captioned the image while sharing it to the photo-sharing platform.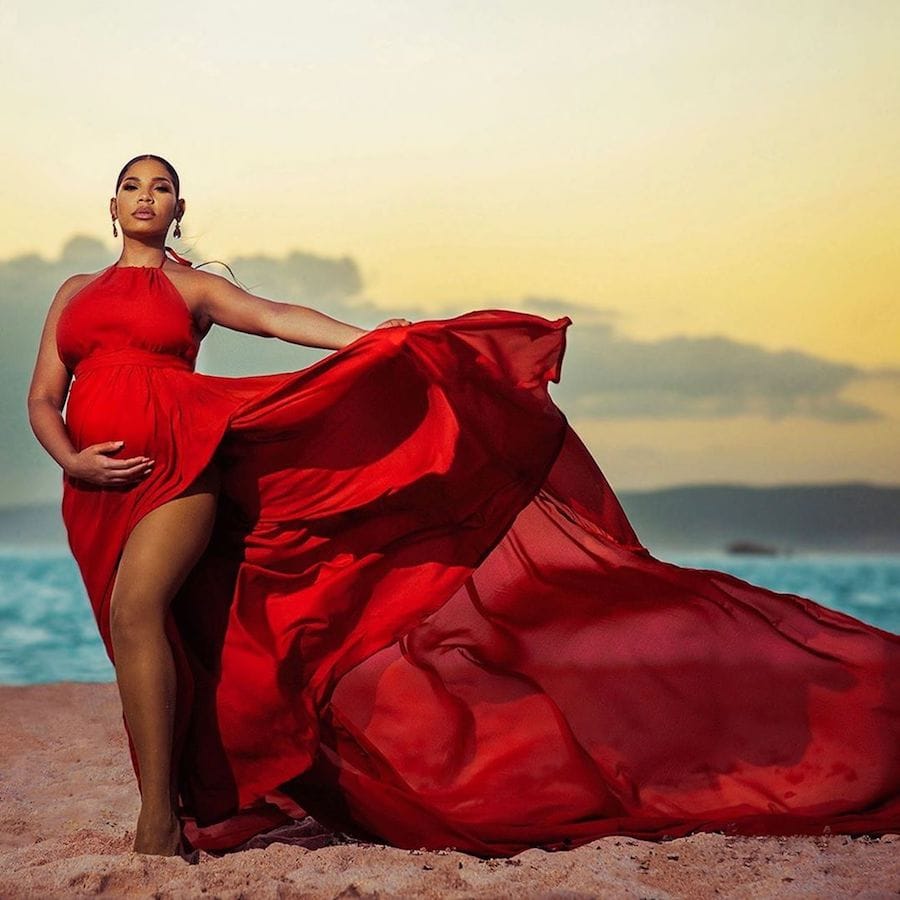 The 30-year-old marketing director has since posted two more photographs showing off her baby bump, one in a yellow 'Rude Gyal' T-shirt, and one in the ocean, wearing a black and white swimsuit.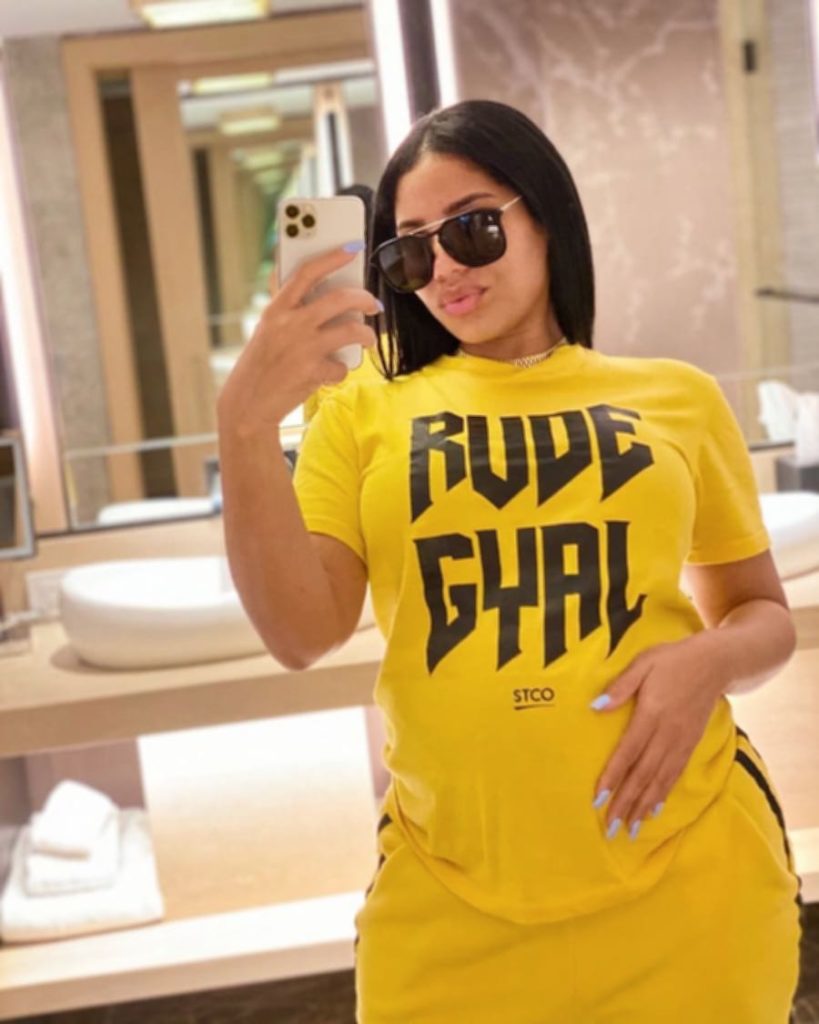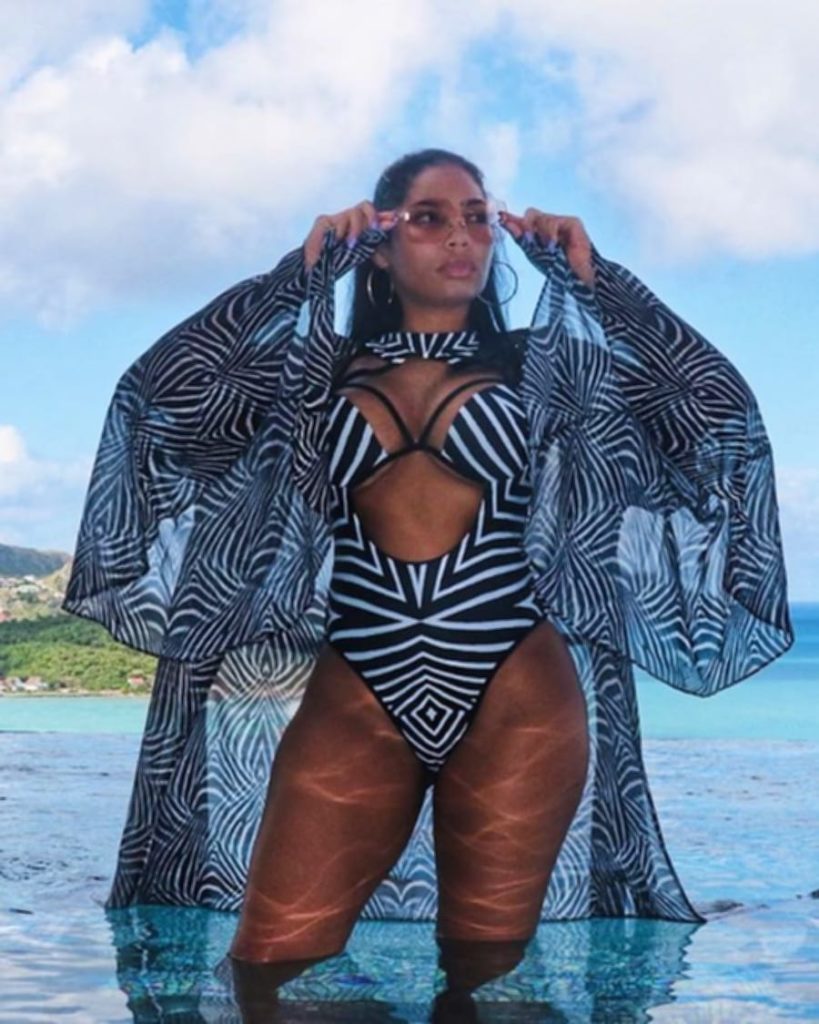 The Jamaican sprint superstar and his fashionista girlfriend have reportedly been together for six years. Usain Bolt attempted to keep his relationship under wrap for several years to keep his Kasi Bennett out of the media until a 2016 interview with The Telegraph.
"But I'm not going to tell you who she is, I want to keep it small for now, because I know when it gets out there's going to be a lot of things to say, and I told her she can't handle it," he said when asked about his love life.
"Because I've been through the media. I understand how you guys are – especially the British media," he added.
Kasi Bennett is now heavily pregnant with the pair's first baby, but still managing to look as stylish as ever.
Bolt, who won three successive Olympic gold medals in the 100m and 200m from 2008, has previously spoken of having children.
"Something I've learned is it's never a good time to have kids. It's never a good time. You just have to buckle down and do it. It's in the near future, so, hopefully. We'll see" he told Stellar Magazine.
"I definitely want a family, though. For me, over the years, I've waited because I want to make sure it's the right person," he continued.