Buju Banton recently released a new single titled "Ganja Man," on his own Gargamel label under Roc Nation.
The Reggae star dropped the song on April 20, the official date of the global movement largely celebrated as National Weed Day (4/20).
On the track, Buju Banton acknowledged that cannabis is now legal in Jamaica. He called out the government for not providing a favorable plan for illegal pot farmers to lawfully grow marijuana, and yet granting licenses to the "wrong section." He also lamented that those who condemned its legalization prior are now looking to capitalize on the plant.
"Ganja man weed legalized dem nuh wan you fi nyam / Yet ah you bring di most money pon di island / Johnny slap weh deh ah prison fi ganja how long / Run come mek we organize a plan / Dem a issue out the license to the wrong section / Don't factor ghetto people dem weh suffer so long And ah di same ganja this weh everybody run from / Ah no ganja mek dem bawl out how me a mad man / Ah di ganja mek nuff yute have Visa ban / But a profit over people so dem no give a damn," he sings.
The track is available for streaming on Buju Banton's Youtube VEVO account, Apple Music, and Audiomack.
Listen to "Ganja Man" by Buju Banton.
To complement the new marijuana-themed song, Buju Banton launched a whole "Limited Ganja Man Merch" on his online clothing store at shop.bujubanton.com.
With a digital copy of the track, fans can also purchase either a limited ganja man t-shirt, limited ganja man blacklight poster, or both in a bundle.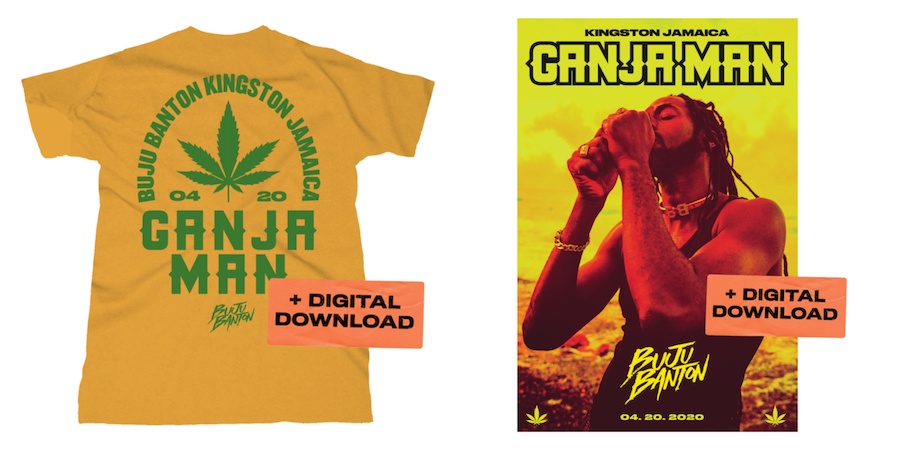 To promote his brand, the "Ganja Man" singer also shared a photo of himself wearing his Limited Edition Ganja Man T-shirt on Instagram.
In the picture, the Grammy Award-winning singer can be seen holding a spliff (marijuana cigarette) while side-eying the camera in reference to the lyrical content of his new song.
"This day I chant down Babylon," Buju Banton captioned the post.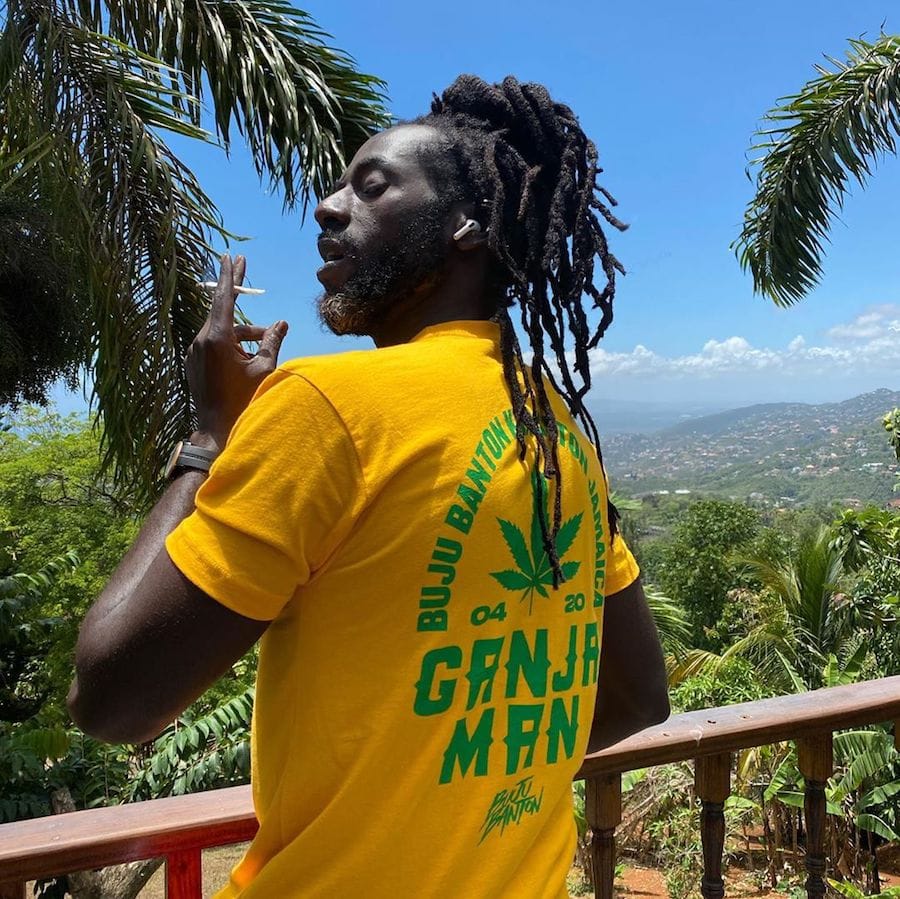 Buju Banton was officially released from prison in December 2018 and has since been releasing new music.
Last year November, the Dancehall superstar announced his partnership Jay-Z's record label to become the second Jamaican reggae artist to represent Roc Nation and that Island Records will be the distributor of his new music.
Smoking marijuana for recreational purposes is legal in Jamaica and, as such, its a part of the island's culture and lifestyle.

Cannabis actually remained illegal in Jamaica until mid-2015, when the country passed an amendment to its existing drug law that decriminalized possession for personal use, according to the Green Fund. Under the law, possession of up to 56.6 grams (2 ounces) of cannabis is now treated as a petty offense, which means that it will not result in a criminal record.

Instead, offenders will be hit with a maximum fine of USD$5, while Rastafari-practicing adults are now permitted to use the drug freely for sacramental purposes, making Jamaica the first country to legalize marijuana use for religious purposes.

Jamaican citizens are now also permitted to cultivate up to five cannabis plants for personal use, although smoking it in public is still a fineable offense. However, smoking has now been made legal in both licensed premises and private residences.