Vybz Kartel and Shawn Storm have dropped the official music video for their single, "Run Dem File," produced by Short Boss Muzik, Vybz Kartel Muzik and Aiko Pon Di Beat.
In the visuals, Jamaican comedian Fatskull stars as the protagonist who pretends to be a murderer. Meanwhile, Vybz Kartel and Shawn Storm, who do not appear in the video, do the honor of lyrically exposing their adversary as a fraud.
"A chat bout baddest ting, him must be telling joke / A Ity and FancyCat di duppy a promote / Bout how him buss di p-ssy head wid 'e telescope / Never buss a bump ina face, a weh him a smoke? / Him never kill a chicken yet or crack a head with yolk / Him kill a mosquito weh day weh fly ina him nose / Mi hear him used to itch up pon ends weh selling coke / A it di bwoy a bun, yuh see him face, yuh see di dough / Crime liad, all police him sending note / See all guardi, di bwoy run go make report," Shawn Storm and Vybz Kartel deejay on the first verse.
Watch "Run Dem File" music video by Vybz Kartel and Shawn Storm.
The dramatic video, directed and produced by LCRJ Media, was released on April 29 and has so far racked up over 287k views on YouTube. Many fans of Vybz Kartel and Shawn Storm chimed in to share their views.
"🔥🔥 Vybz Kartel Makes Music With Sense For Those Who have common sense. Big Up Shawn Storm Enuh" one user express.
"Vybz kartel is the only artiste in the world 🌎 who could be locked up and remain relevant 💯," another added.
"From 2000 until now VYBZ Kartel still a run dancehall 🔥🔥🔥 Who agree?," one fan wrote.
"No prison can hold back vybz kartel… Vybz Kartel is still the lyricist vocabulary physicist," another asserted.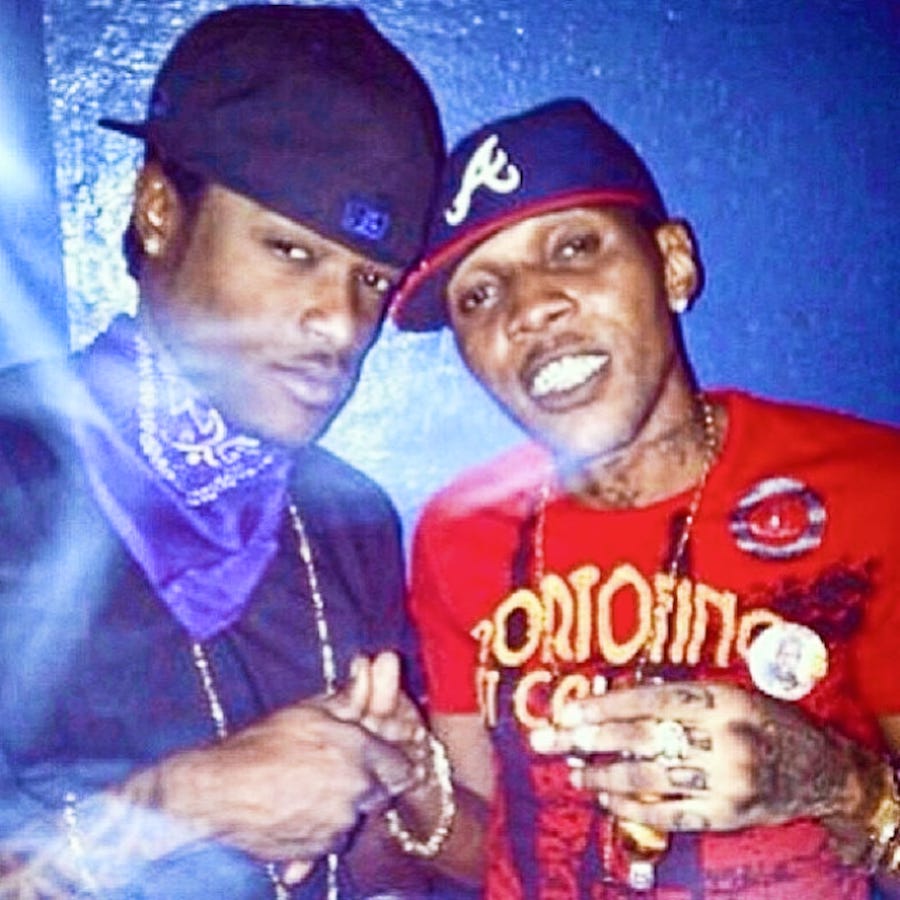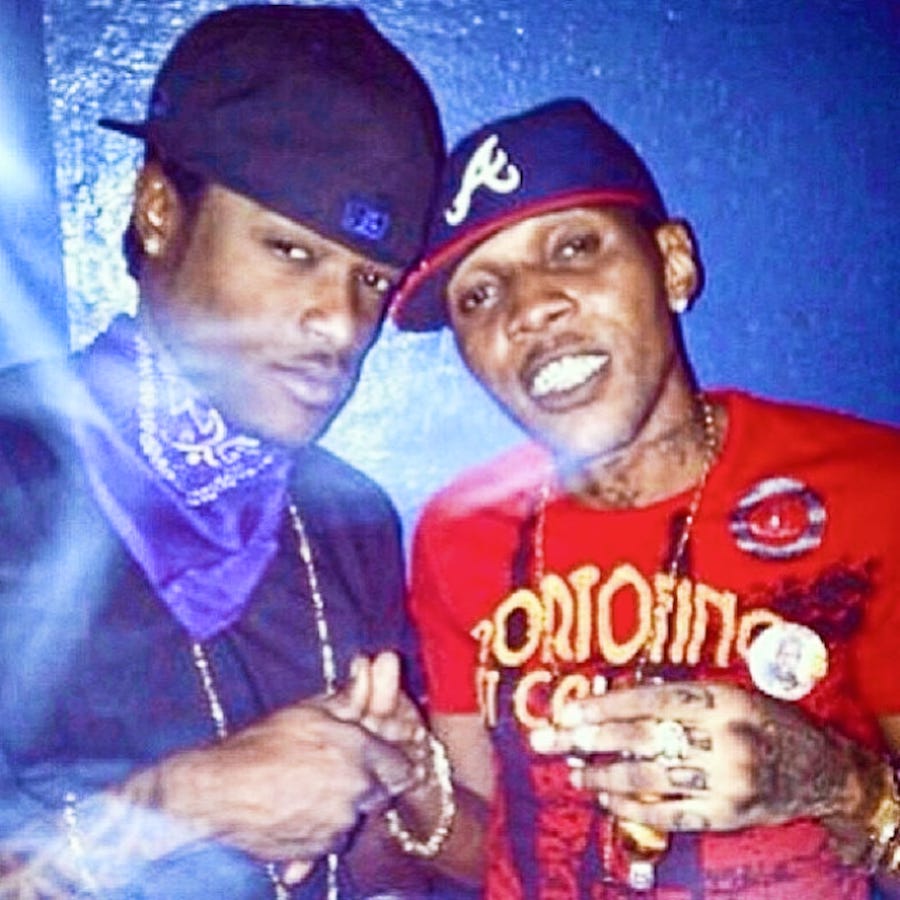 Vybz Kartel (Adidja Palmer) and Shawn Storm (Shawn Campbell) received life sentences after they were in 2014 convicted for the 2011 murder of Clive 'Lizard' Williams.
In April 2020, the Court of Appeal reduced their parole eligibility, citing Justice Campbell's failure to consider the time they had spent in jail while awaiting their trial.
Vybz Kartel is eligible for parole at the age of 70, after serving 32 years and 6 months, instead of 35 years. Meanwhile, Shawn Storm must serve 22 years and six months instead of the initial 25 years.
Kartel, who has been a dominating figure, even years after being sentenced, has had legions of fans worldwide calling for freedom for the "Worl Boss," as he refers to himself.
Both Jamaican artistes maintained their innocence and are awaiting a Privy Council appeal later this year, according to their attorneys.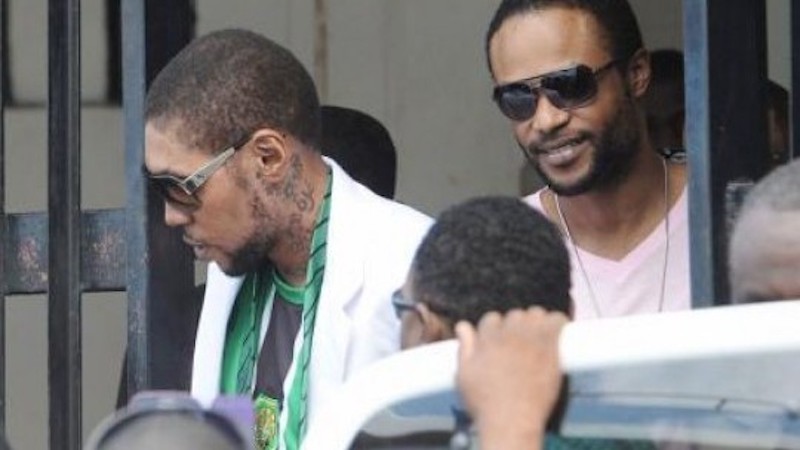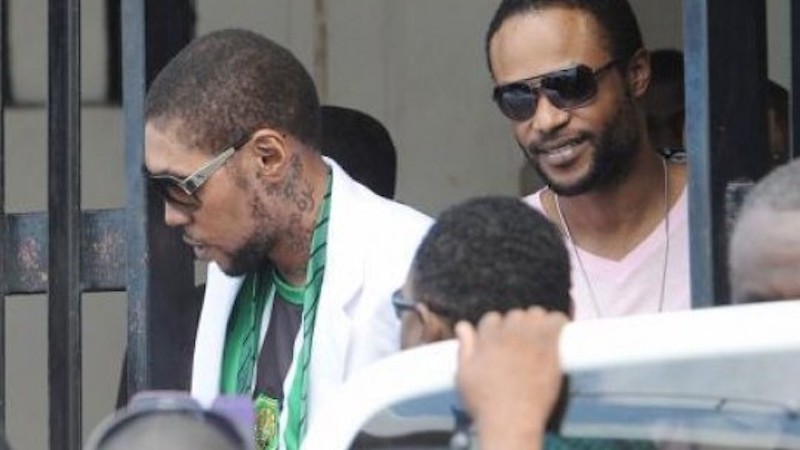 The disappointment for Tom Tavares-Finson, Queen's Counsel, was palpable as he reflected on the court's decision to reject his clients' appeal.
"The judgment delivered by President Morrison of the Court of Appeal which dismissed the appeal of Adidja Palmer and his co-defendants is not one that has been unexpected. We have been preparing to go to the Privy Council for several months now and we will proceed to do that," Tavares-Finson said shortly after the appeal in 2020.
The attorney who also serves as president of the Senate claimed that "nobody in Jamaica believes Adidja Palmer got a fair trial".
"We are confident that once we go to the Privy Council, we will get justice in this matter. This is a travesty, it is unprecedented and it is outrageous … and the Privy Council will no doubt have something to say about that," he charged.
"Run Dem File" is a follow up to Vybz Kartel's Roxxie-assisted "Politics" and "Tell Mommy."