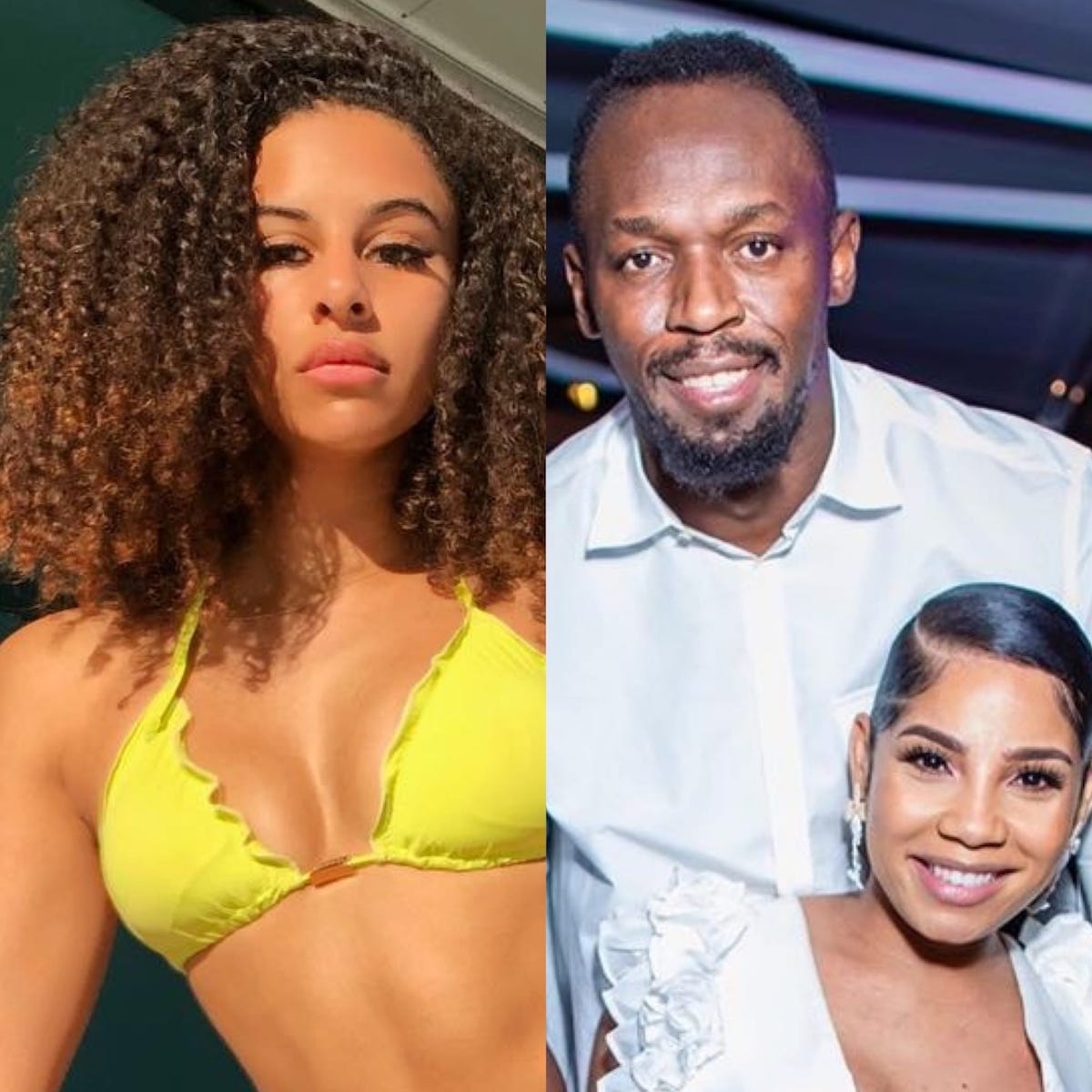 Photo credit: Instagram (@sharihalliday_ @usainbolt)
Despite claiming to have had several conversations, Shari Halliday, who is signed to Charles & KO, told The Sun that he never mentioned his partner of six years, Kasi Bennett.
On January 23, Usain Bolt and Kasi Bennett announced her pregnancy on social media with a stunning photoshoot of the mum-to-be cradling her baby bump in a striking red gown.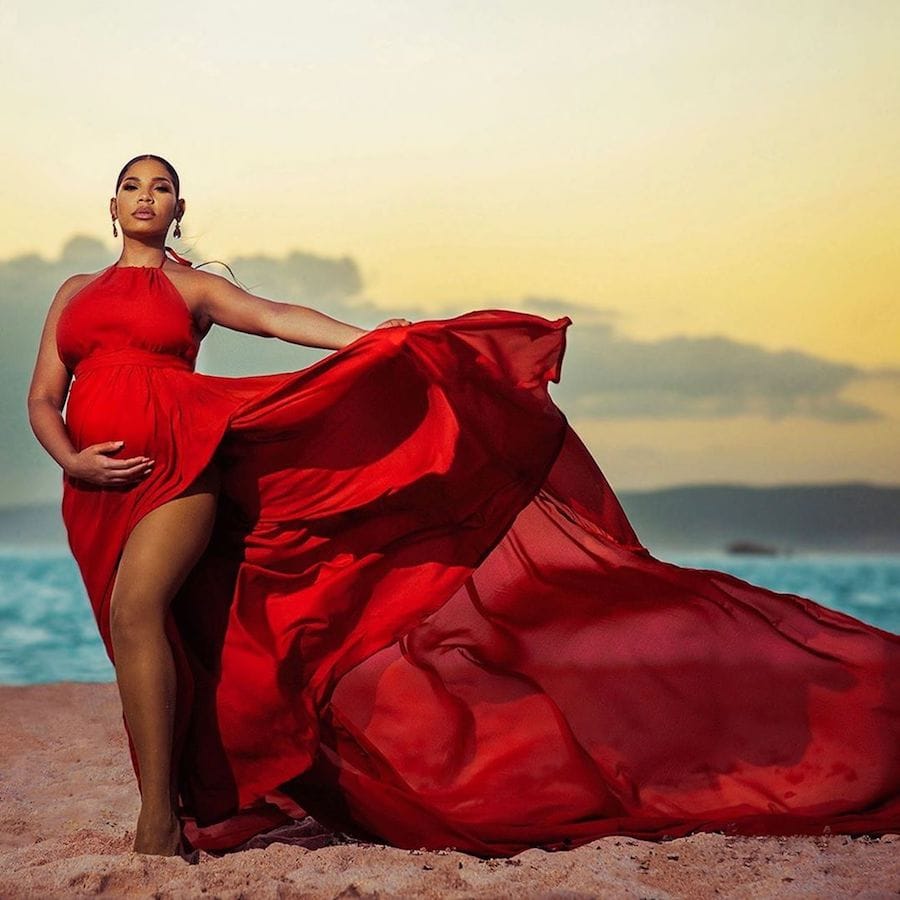 But just two weeks later he was in the UK and reportedly trying to arrange a hotel tryst with Shari Halliday, according to The Sun.
The two allegedly exchanged several playful texts, with Bolt calling Halliday "sexy" and "babe" before she offered to travel to his hotel. The retired sprinter then went offline and Halliday suspected he fell asleep, the publication read.
"I was surprised and flattered I guess when he got in touch. He is such a big star and I didn't expect him to hit me up," she reportedly said.
"I was thinking, 'Why me?' I was disappointed when we didn't meet up, but I was surprised by some of his messages, they were very blatant and forward," added.
Just days after his alleged WhatsApp messages to Halliday, Usain Bolt posted a romantic Valentine's message to then-pregnant girlfriend showing the pair holding hands while eating a meal.
"Happy Valentine's Day to my love @kasi.b #netflixanddinner," his captioned read on Instagram.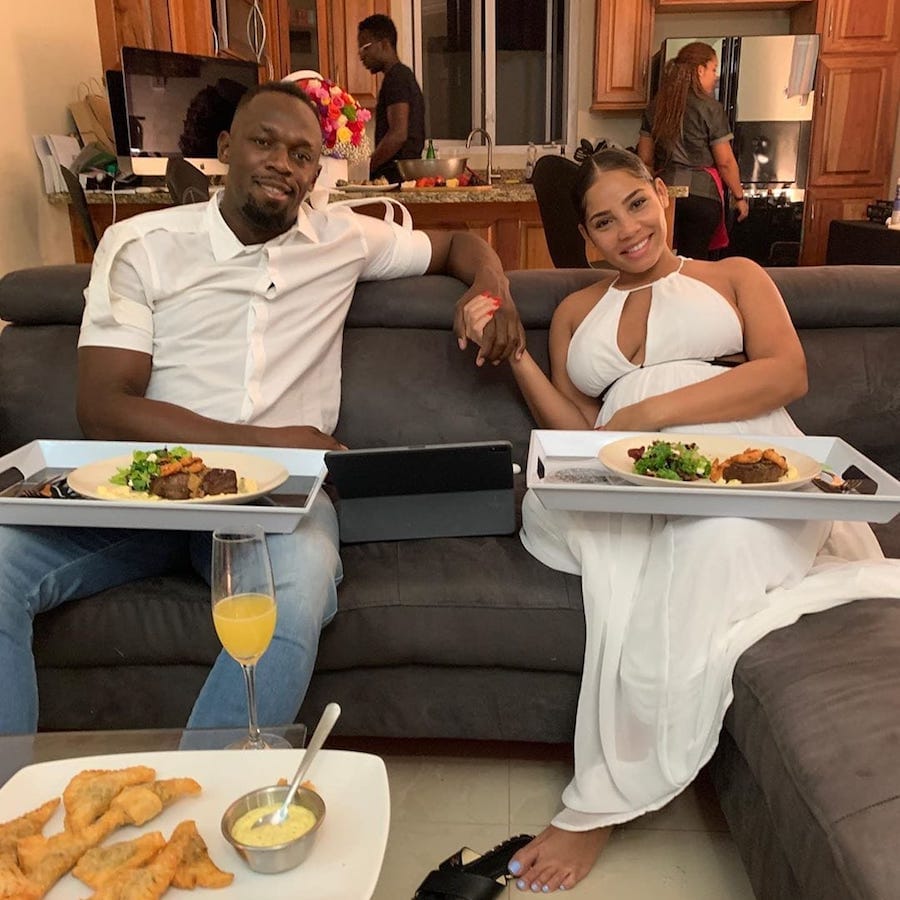 Still unaware that Bolt was in a relationship and expecting a baby, Halliday reportedly got in touch with the former sprinter again during lockdown to say she had been thinking about him.
Continue reading on the next page!
David Meikle
Founder, Creative Director, and Editor at Hype Life Magazine, overseeing content marketing, advertising, web design, social media, and search engine optimization.