Shenseea recently received a French Bulldog as a gift from her date!
The Dancehall artist took to social media to share photos of herself and her new female puppy pet, informing fans that her furry friend was bought and gifted to her during a "lunch date."
"Fun fact. I was invited to a lunch date and on my way out, I saw this dog. Love at first sight I tell you. My date bought it there and then from the seller. I've been obsessed since. Guess what's her name?" the captioned the carousel post via Instagram on Wednesday (April 13).
In the pics, Shenseea can be seen sporting an oversize t-shirt, sweat shorts, a personalized "Alpha" necklace, and air jordans shoes while her puppy rocked an aquamarine collar.
See the photographs of Shenseea flaunting her new dog in the gallery below!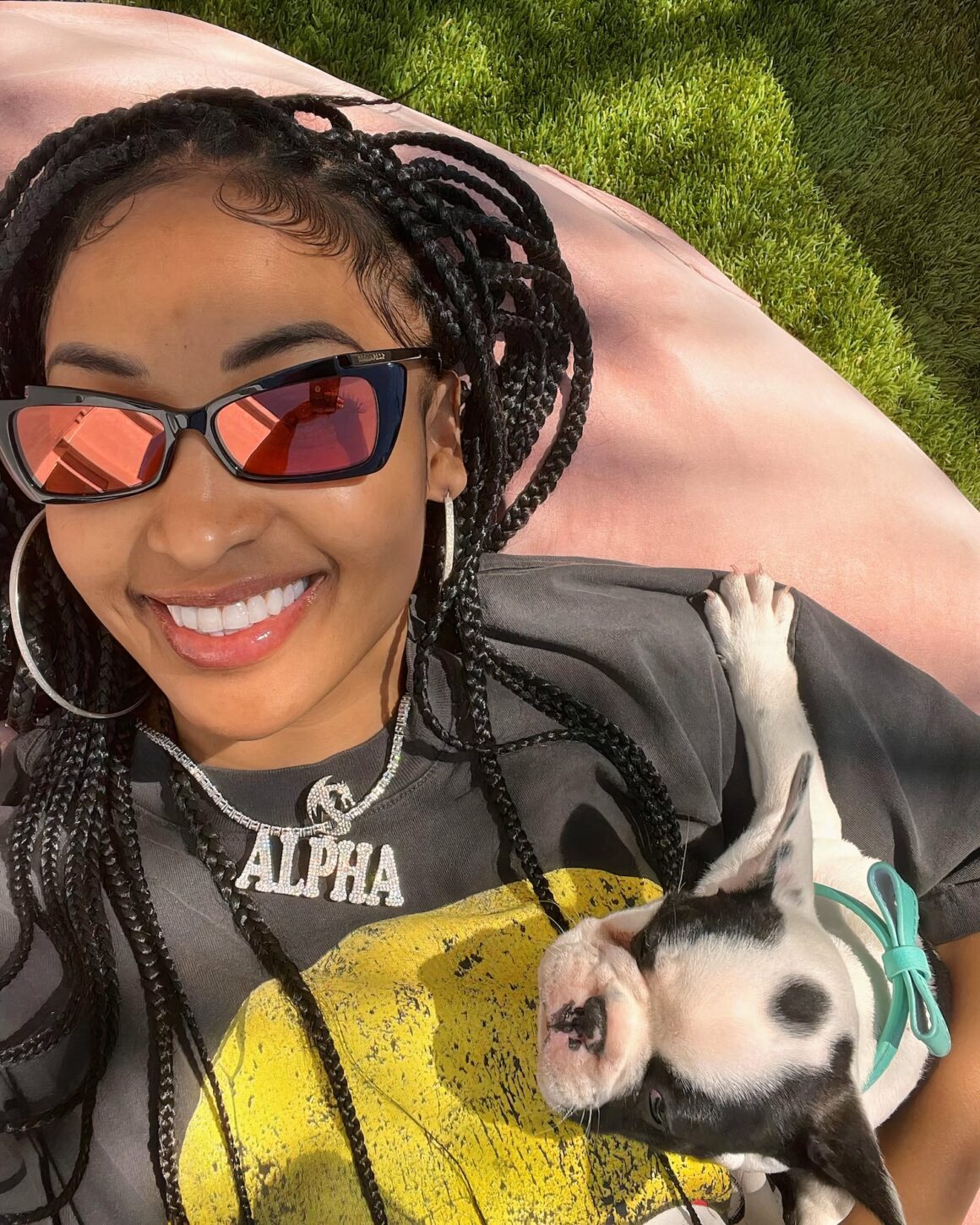 The 25-year-old sported a blue jumpsuit and a silver as she snuggled her black and white dog in another post.
"🧊," she captioned the images.
Shenseea did not reveal who her date was.
Fans and fellow entertainers took to the comments section of the photographs to compliment Shenseea and her new pet.
"Iceyyy," singer-rapper Stefflon Don commented.
"😍😍😍," actress Taraji Henson added
"Drip 💧," rapper Rubi Rose wrote.
"Mint," musician Protoje added.
"💙💙💙🦋🦋🦋❄️❄️❄️💧💧💧," music producer Cydney Christine commented.
"😍🔥🔥🔥," rapper Ms Banks chimed in while DJ Wade added, "@shenseea 🔥🔥🔥🔥🔥🔥🔥🔥🔥🔥🔥🔥🔥🔥🔥🔥🔥🔥🔥🔥🔥🔥."
"Then the one alpha she hype eeen 😂😂😂😂," Shenseea's manager, Romeich Major commented.
Last month, she announced that she was indeed in a relationship but confirmed that her new boyfriend was not London On Da Track, contrary to many fans' beliefs. The the American producer and the "Lick" singer were photographed holding hands in February at the 2022 Super Bowl LVI in Los Angeles, which resulted in dating rumors. In March, the Billboard chart topper made a dramatic entrance on stage at her album launch before presenting her with a diamond necklace branded with her "Shenyeng" catchword in front of hundreds of attendants, including fellow entertainers and government officials, in Kingston.
Shenseea, born Chinsea Lee, released her debut album, "Alpha," on March 11 through Rich Immigrants and Interscope Records. The album was comprised of 14 tracks, including "Can't Anymore," "Lick," with Megan Thee Stallion, "Henkel Glue," featuring Beenie Man, "R U That," featuring 21 Savage), "Bouncy," featuring Offset, and "Blessed," featuring Tyga.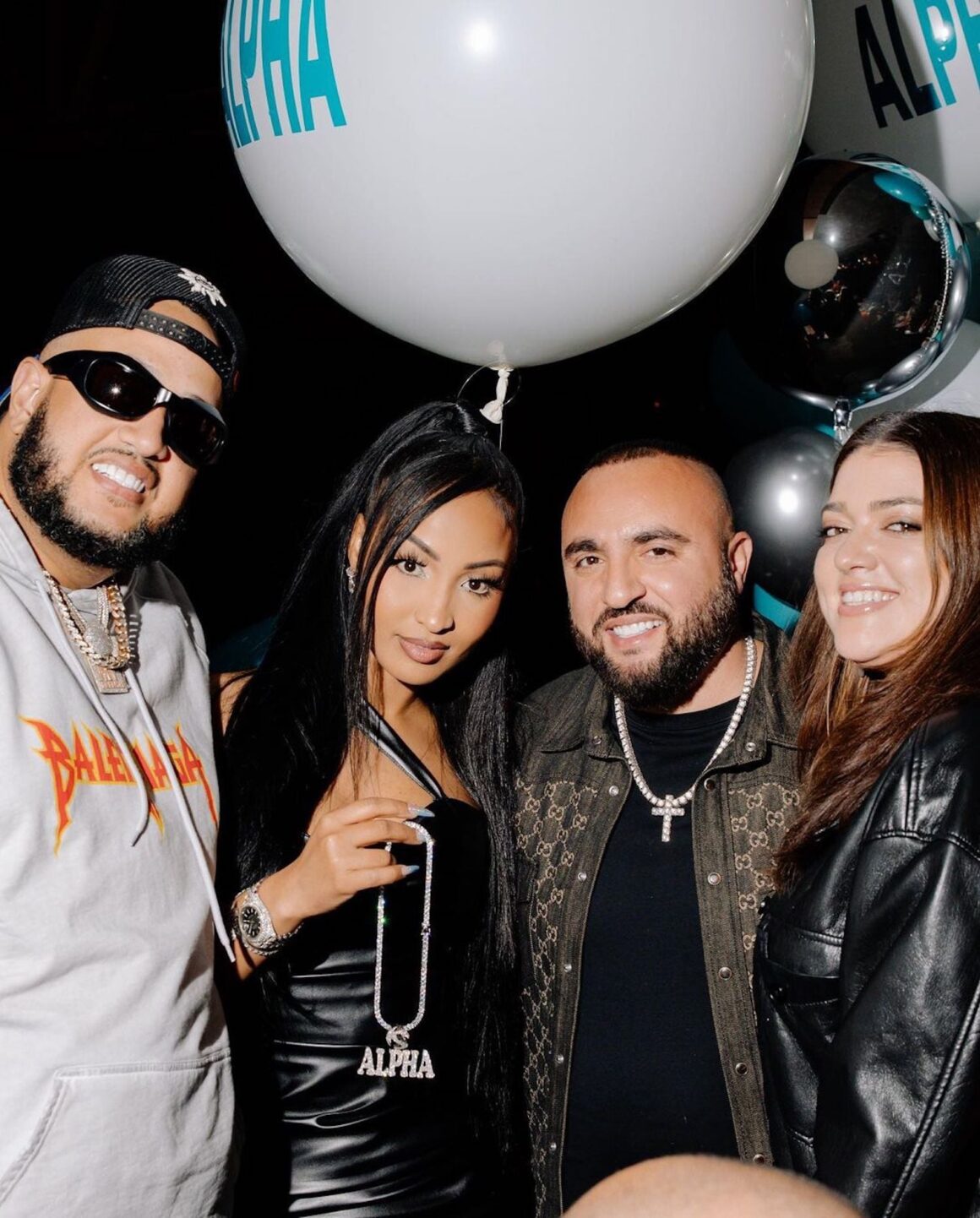 A source close to the Jamaican singer told Hype Life Magazine that Shenseea has been working on new music in the studio and making many music connections in the North American market.
"Shenseea is doing big things in music. She was just in the studio with Hip Hop mogul Diddy and producer Fabe [Foc]used alongside songwriting duo Nova Wav (Chi Coney and Blu June), who have worked with Beyonce, Jay-Z, Rihanna, Nicki Minaj, Ariana Grande, and Kelly Rowland," the source revealed.
Shenseea was featured on Masego's album "Studying Abroad" and Major Lazer's "Music is the Weapon (Reloaded)" in 2021. She also worked with Kanye West on the tracks "Pure Souls" with Roddy Ricch and "Ok Ok Pt 2" with Rooga, both of which appeared on his album, "Donda." Shenseea received an Album of the Year nomination at the 2022 64th Grammy Awards for her contributions to West's album, marking her first Grammy nomination.