A$AP Rocky and Rihanna got married in the music video for his new single, "D.M.B."
On the track, "D.M.B.," which is also stylized as DAT$ MAH B!*$H, the Harlem native declares his love for his blunt and, of course, his baby mother, Rihanna.
The official music video, released on Thursday (May 5), sees the couple, who are expecting their first child together imminently, showcasing their romance and dedication with a wedding at the ending.
The A$AP Rocky-directed video, shot last year summer in New York City, depicts a pre-pregnancy Rihanna and her lover passionately enjoying each other's company while serving big Bonnie and Clyde vibes with a ride-or-die storyline.
At one point in the video, A$AP Rocky can be seen wearing grills on his teeth that say, "MARRY ME?" while Rihanna's teeth, in turn, display the message, "I DO." It's unclear if the music video is just artistic expression or art imitating life.
Watch "D.M.B." music video by A$AP Rocky with cameo appearances of Rihanna.
"Time to call it what it was, first I thought it wasn't nothin' / Probably think I wanna hit and run, bad girls wanna have fun / I don't want no Goody Two-Shoes, no nun / I ain't no priest, I ain't gon' preach / I ain't want no goodie-goodie, but she still praise Jesus / I share my clothes with my b-tch like she my sis / I don't beat my b-tch, I need my b-tch / Shе clean my crib, she feed my friends / Shе keep my secret, she keep my fridge packed, my freezer lit / That's how deep I get, negative degrees / What's the type of b-tch I need?" A$AP Rocky raps in the first verse.
"D.M.B." is produced by A$AP Rocky, Skepta, Shlohmo, Hector Delgado, and Kelvin Krash, with additional production by D33J.
This isn't the first time Rihanna has starred in one of A$AP Rocky's music videos. In 2013, the 34-year-old pop star played his girlfriend in the visuals for his hit track, "Fashion Killa." The couple has also collaborated on music in the past. A$AP Rocky was featured on the 2011 remix for Rihanna's song, "Cockiness (Love It)."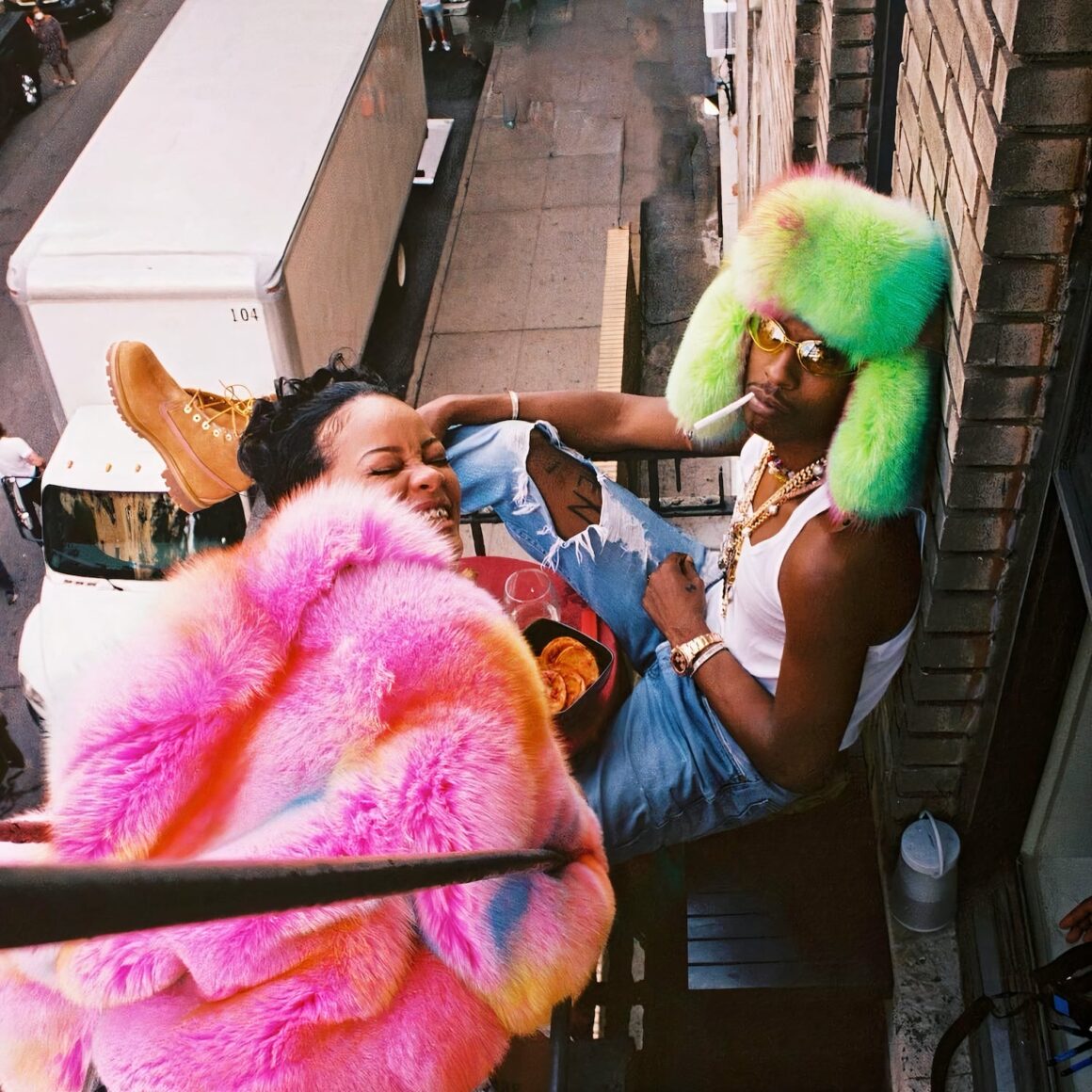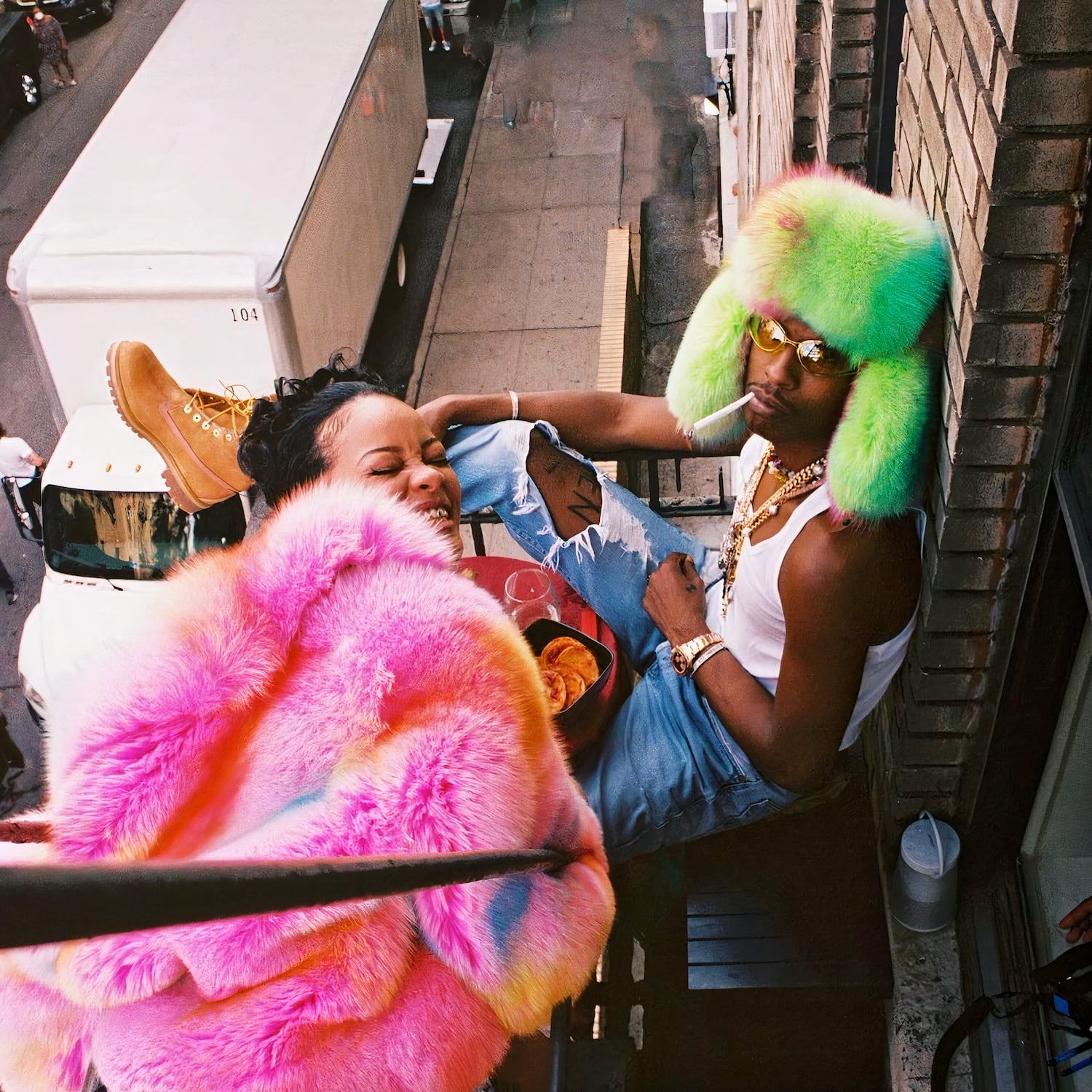 Rihanna revealed her pregnancy in January with paparazzi photos of herself and A$AP Rocky strolling through the streets of Upper Manhattan, New York City.
The "Diamond" singer has been dating the 33-year-old rapper since early 2020. The couple made their relationship public in November of that same year.
Last month, rumors surfaced online that Rihanna and A$AP Rocky had broken up over cheating allegations. The pair has not publicly responded to the rumors.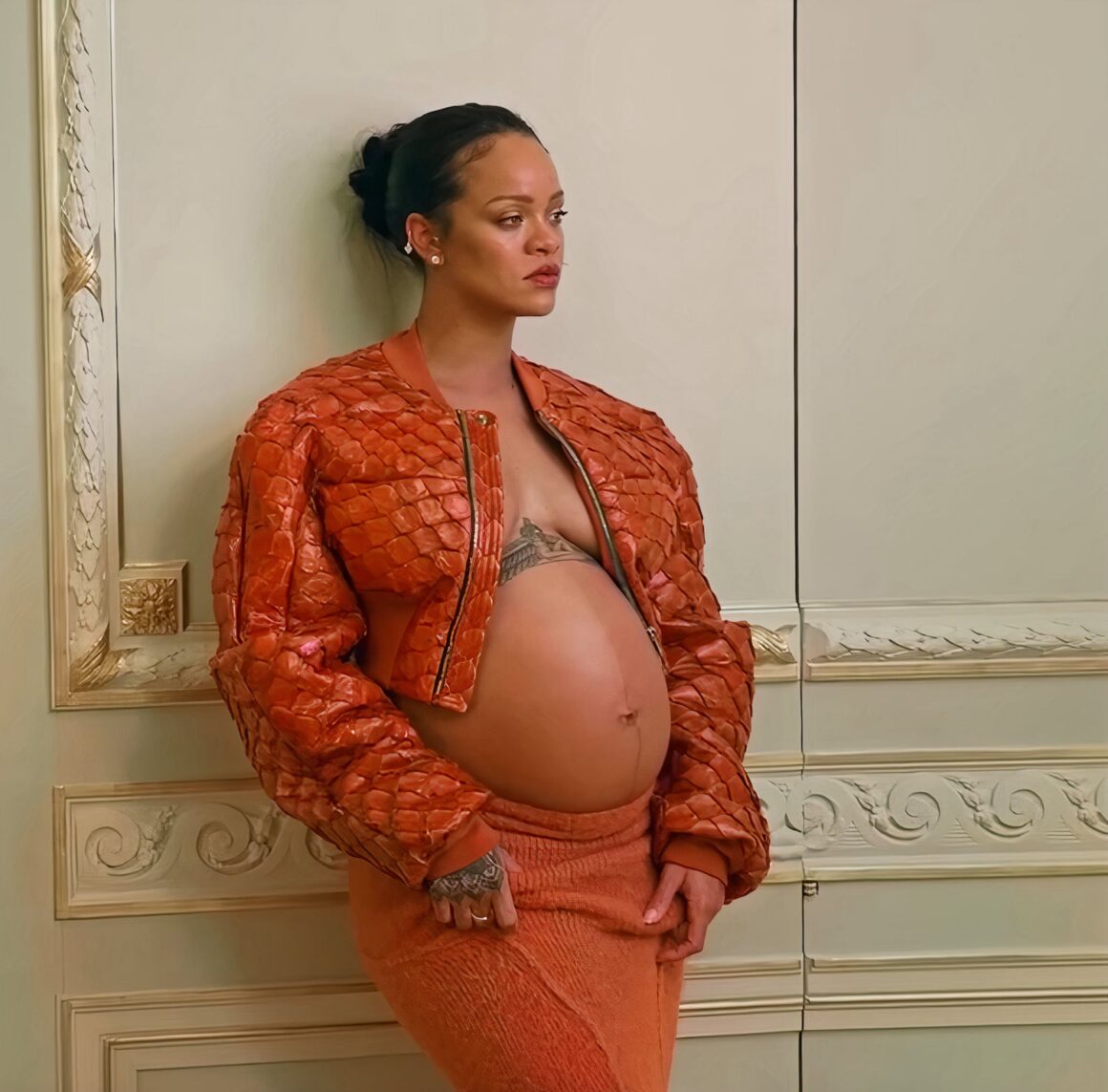 A$AP Rocky was recently arrested at the Los Angeles International Airport after arriving on a private jet from Barbados with Rihanna. The "Praise The Lord" rapper, whose real name is Rakim Mayers, had been part of an ongoing investigation into a November 6 shooting incident in which an argument escalated and "resulted in the suspect firing a handgun at the victim," according to the Los Angeles Police Department. However, he was released upon paying a bail set at more than half-a-million dollars.
He is currently preparing to release a new album, tentatively titled "All Smiles," a followup to his third studio album, "TESTING."