Shenseea is broadening her musical horizons by signing a new publishing deal with S10 Publishing in partnership with Avex USA.
S10 Entertainment is a full-service management, music publishing, record label and investment company founded by entertainment executive Brandon Silverstein with offices and studios in Los Angeles and New York. Avex USA is a record label, music publisher, and venture tech fund focused on empowering, developing, and breaking the top creatives, artists, and music tech companies.
In an exclusive interview with Billboard, Shenseea expressed that the latest agreement was a step on the right path for the growth of her music career.
"Brandon and his team understand my vision and share my hunger to make it happen, and that's the most important thing. I'm excited to work with S10 and Avex to bring my career and team to a whole new level," the 25-year-old stated.
Meanwhile, Brandon Silverstein, who is also the CEO of S10 Entertainment and the manager of American singer Normani and Brazilian pop star Anitta, voiced his excitement about the publishing partnership with Shenseea.
"Shenseea is an incredible artist whose writing ability and freestyling is unparalleled," Silverstein told Billboard.
"In writing sessions and in the studio, she's a dream collaborator because she's having so much fun that it's contagious. She first charmed her home of Jamaica before breaking into the U.S. market and now there's no doubt that she's going to break globally next," he added.
Naoki Osada and Lucas Thomashow, president and senior VP of Avex USA, respectively, have pointed out that the new deal will help Shenseea expand her international audience.
"When we heard Shenseea's music for the first time, instantly we realized she was something really special, a once in a lifetime talent," they said.
It should be noted that the joint venture publishing partnership between S10 Publishing and Avex USA has led to several signings, including a Billboard Hot 100 #1 with Justin Bieber's hit single "Peaches" and over 8 billion streams for songs that S10 Publishing publishes.
Shenseea joins a robust list of entertainers whom S10 now publishes for, including Justin Bieber, John Legend, Drake, Rihanna, Future, Lil Baby, Juice WRLD, Selena Gomez, Travis Scott, DJ Snake, Bella Poarch, Anitta, Normani, Skrillex, 24kGoldn, Kid Laroi and Bad Bunny.
The Jamaican singer, born Chinsea Lee, has recently signed a record deal with Rich Immigrants / Interscope Records and a management deal with We Good in partnership with SALXCO.
Her debut album, "Alpha," released on March 11, peaked at No. 2 on the Billboard Reggae Albums chart. The album was comprised of 14 tracks, including "Can't Anymore," "Lick," with Megan Thee Stallion, "Henkel Glue," featuring Beenie Man, "R U That," featuring 21 Savage), "Bouncy," featuring Offset, and "Blessed," featuring Tyga.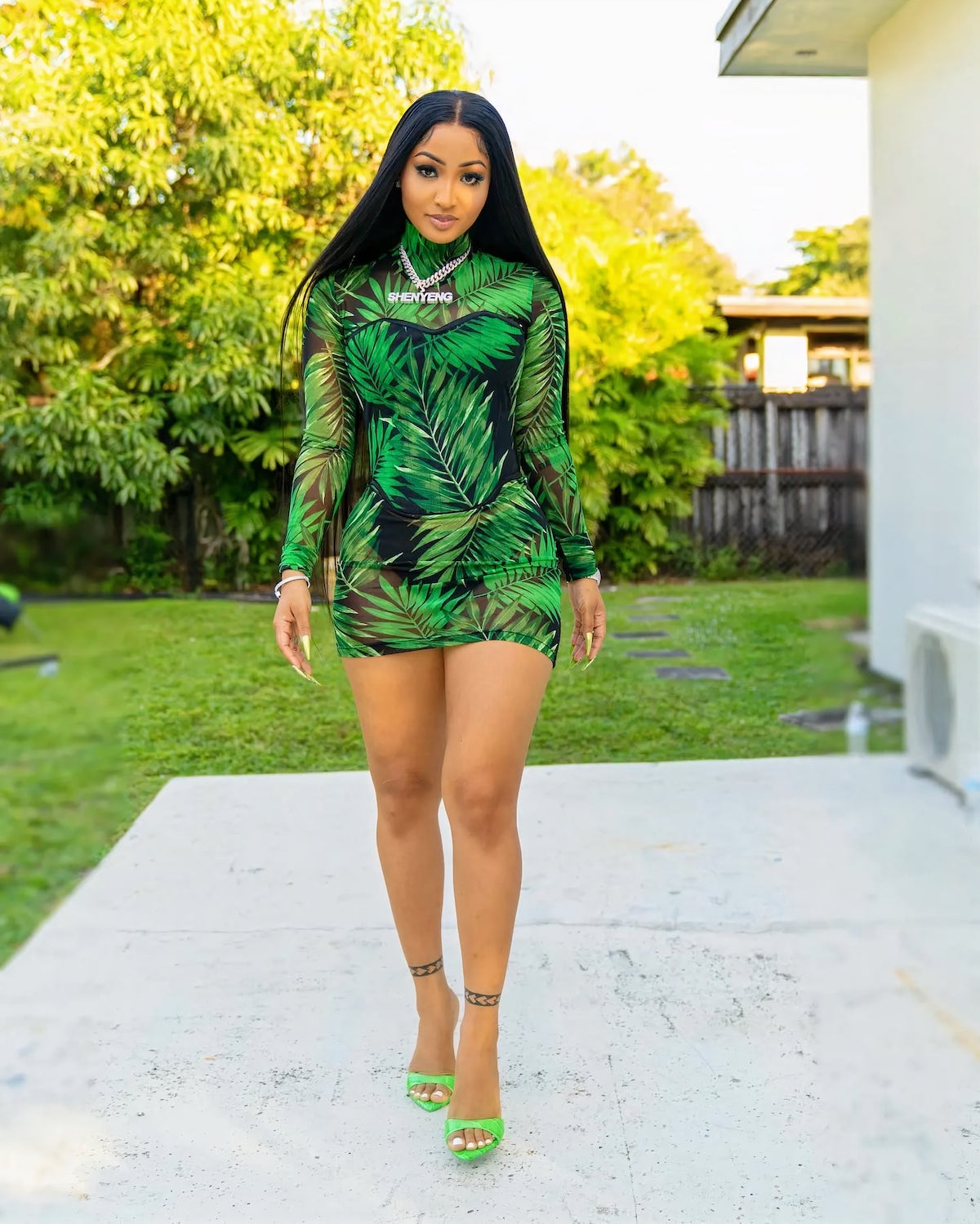 A source close to Shenseea told Hype Life Magazine that the "Good Comfort" singer has been working on new music in the studio and making many music connections on the North American market.
"Shenseea is doing big things in music. She was just in the studio with Hip Hop mogul Diddy and producer Fabe [Foc]used alongside songwriting duo Nova Wav (Chi Coney and Blu June), who have worked with Beyonce, Jay-Z, Rihanna, Nicki Minaj, Ariana Grande, and Kelly Rowland," the source revealed.
She recently released her highly-anticipated music video for "R U That," featuring 21 Savage.
Shenseea was featured on Masego's album "Studying Abroad" and Major Lazer's "Music is the Weapon (Reloaded)" in 2021.
She also worked with Kanye West on the tracks "Pure Souls" with Roddy Ricch and "Ok Ok Pt 2" with Rooga, both of which appeared on his album, "Donda." Shenseea received an Album of the Year nomination at the 2022 64th Grammy Awards for her contributions to West's album, marking her first Grammy nomination.
More On Shenseea