Rihanna and A$AP Rocky are officially parents for the first time.
The celebrity couple welcomed a baby boy on May 13 in Los Angeles, a source told TMZ.
The child's name has not been revealed. Neither Rihanna nor A$AP Rocky has commented on the birth of their newborn despite multiple reports.
Rihanna's delivery news comes after fans speculated that the 9-time Grammy Award winner gave birth days ago due to the fact that her social media accounts were inactive and she has not been seen out and about in her avant-garde pregnant attire.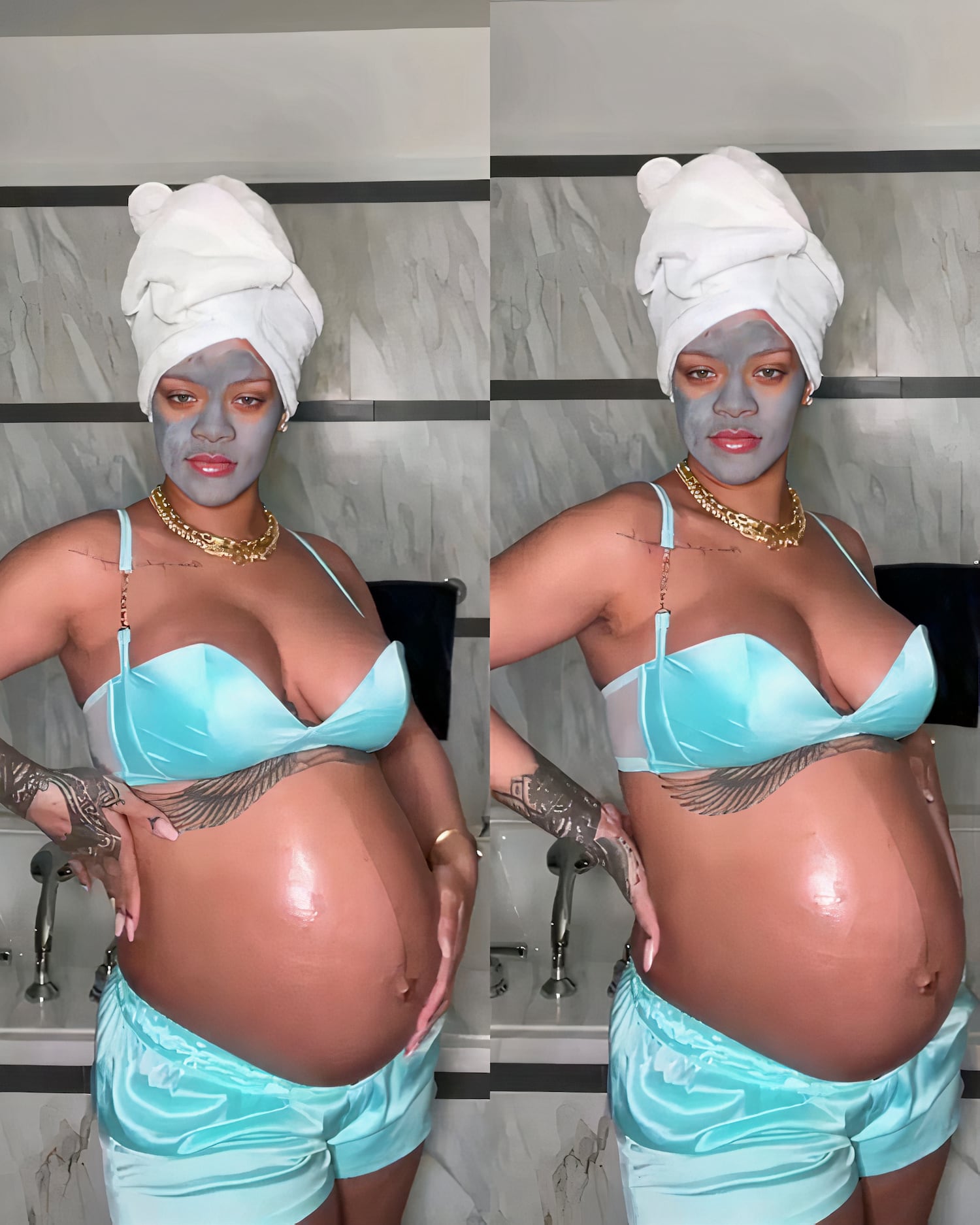 She was last seen in Los Angeles on May 9, during Mother's Day week, on her way to a dinner date with A$AP Rocky at Italian restaurant Giorgio Baldi.
The 34-year-old singer, whose real name is Robyn Rihanna Fenty, was rumored to be pregnant for the first time in November 2021.
The following month, a fan messaged the "Work" singer on Instagram, asking for an invite to the potential baby shower.
"True or not your babies are going to be beautiful. Sorry everyone's up in your uterus right now," the private message read to which Rihanna allegedly responded, ""Haaaaa! Stawwwp! You ain't came to the first 10 baby showers! Y'all breed me every year dammit lol."
Two months later, she confirmed that she was indeed pregnant.
Rihanna and A$AP Rocky announced they were expecting their first child together while being photographed roaming the streets of Harlem, New York as the "Diamond" singer exhibited her baby bump.
The Fenty Beauty founder opted for a costly designer look for the viral shoot, exhibiting her belly in a bright pink, single-button Chanel coat worth five figures. She also wore a Christian Lacroix cross necklace, Chanel chain belt, and more designer jewels.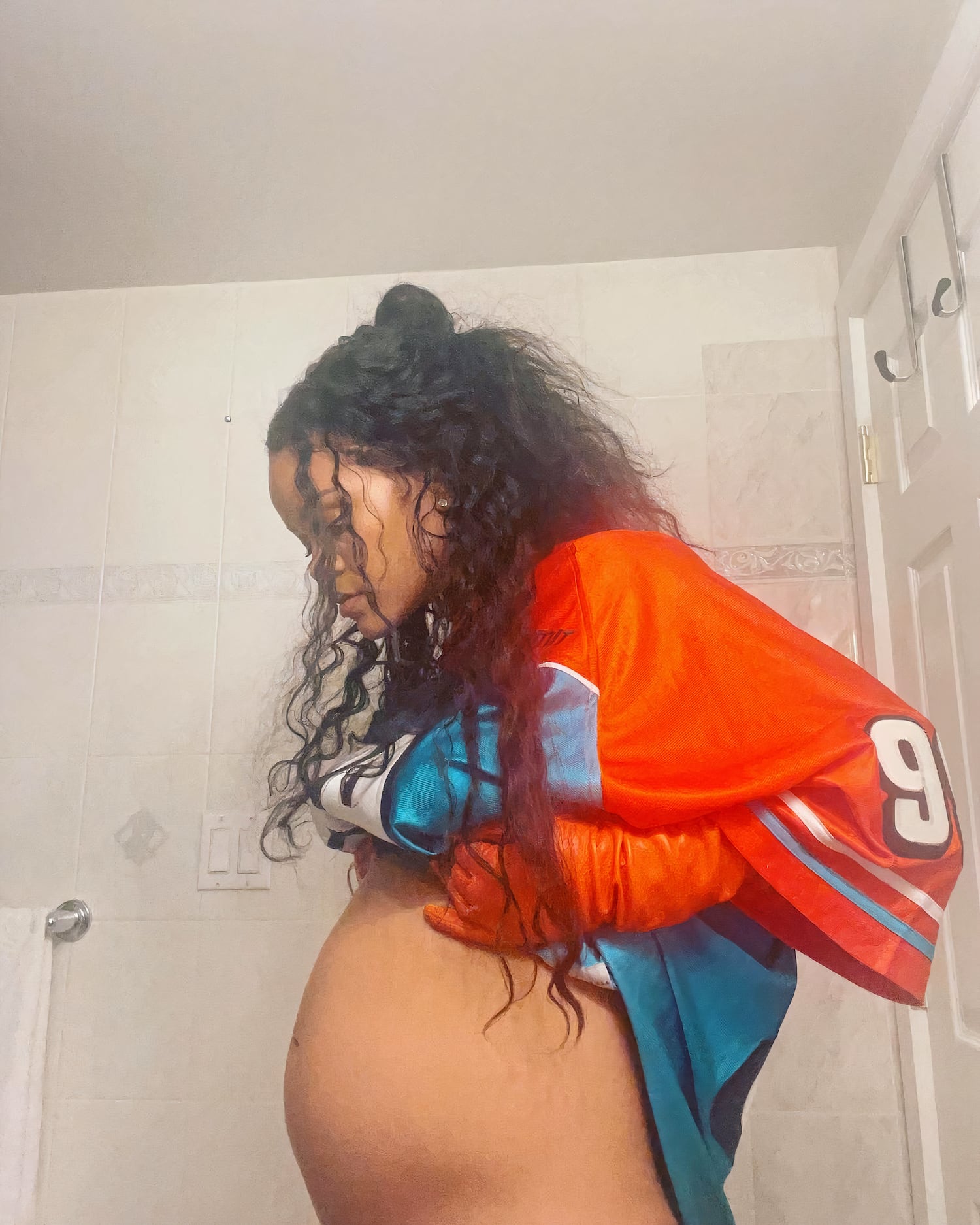 ​"How the gang pulled up to black history month," she captioned her pregnancy reveal on February 2 via Instagram.
Rihanna demonstrated that she will always be a fashion trailblazer, even while pregnant. She rocked some iconic pregnancy looks that did anything but hide her bump.
Two weeks after her pregnancy announcement, she stepped out in Los Angeles, showing off her baby bump while sporting a Jean Paul Gaultier lace-up cardigan ($480) and the Attico stirrup leggings ($630), which she layered beneath a Carhartt x Wardrobe.NYC reversible jacket ($750). She was accessorized with jewel-encrusted Jimmy Choo pumps ($950), Balenciaga sunglasses ($630), and layered necklaces, including a Jacquie Aiche diamond bra ($13,000).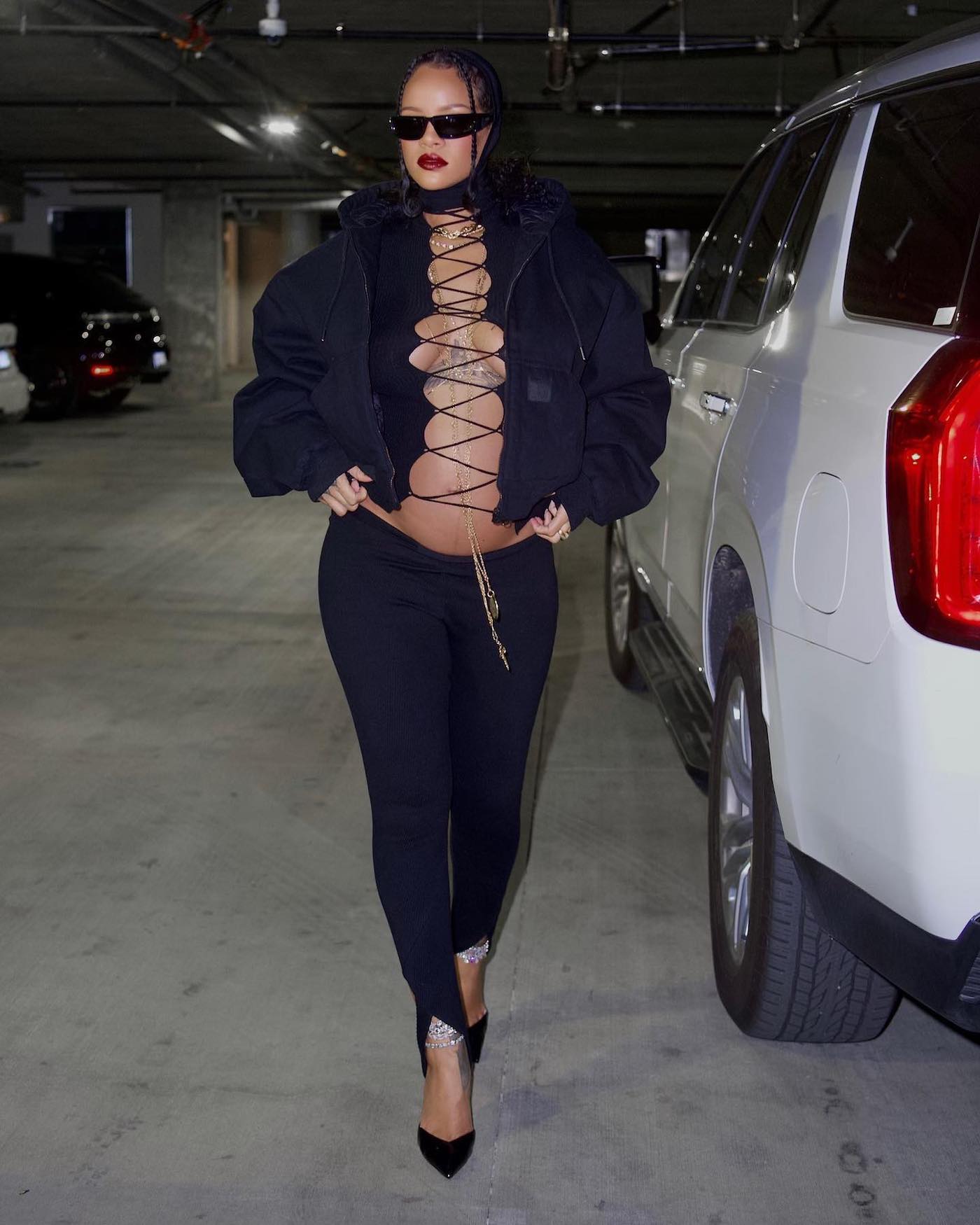 While showing off her growing tummy, Rihanna also wore a black Valentino Haute Couture ensemble with patent leather Jimmy Choo shoes and Wilfredo Rosado black ceramic and diamond earrings as she made an appearance at Jay-Oscars Z's 2022 afterparty at the Chateau Marmont on March 27.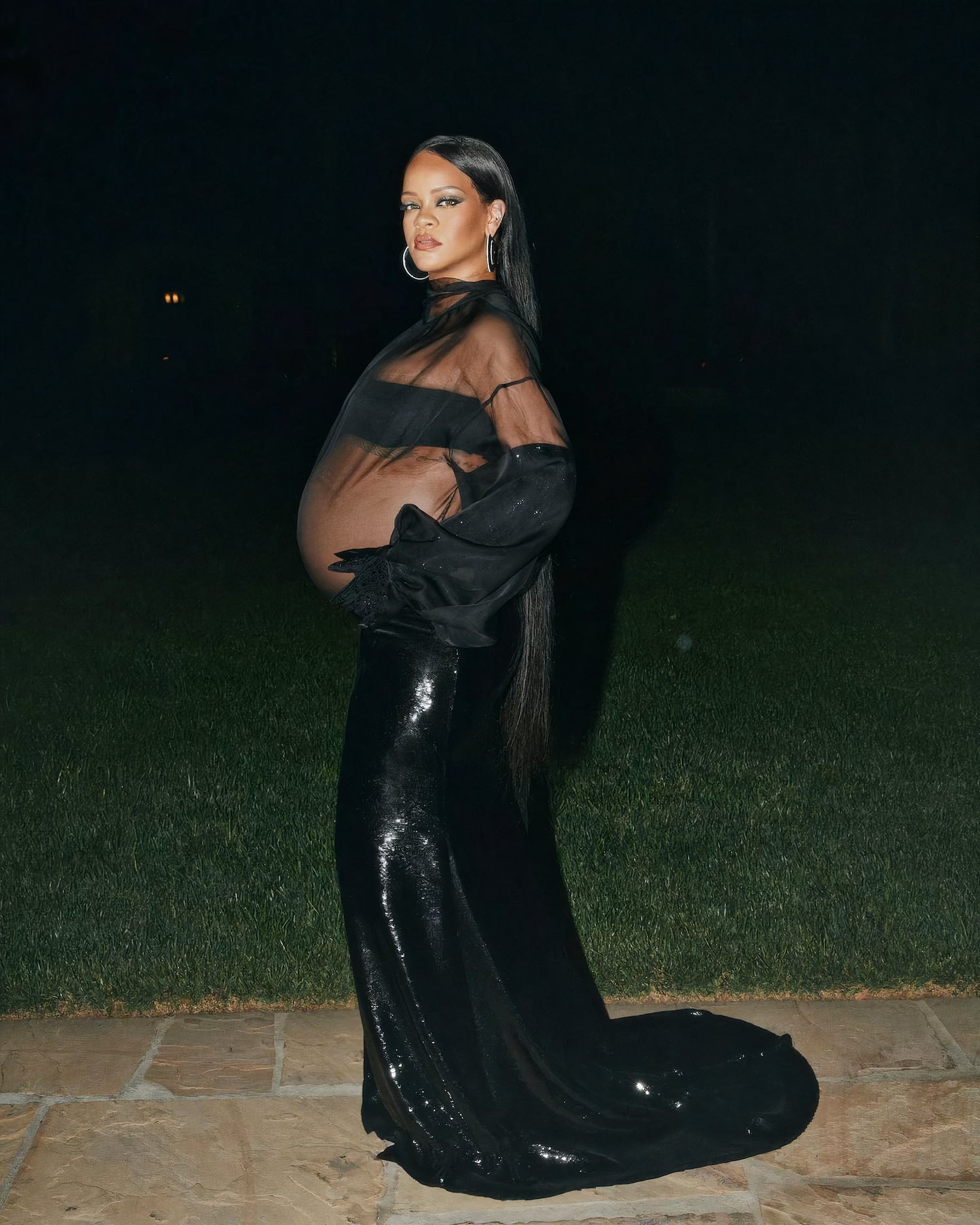 Rihanna revealed in a 2020 interview with Vogue that she was anxious to create a baby, even if she had to do it alone.
"I'll have kids – three or four of 'em. I feel like society makes me want to feel like, 'Oh, you got it wrong…' They diminish you as a mother if there's not a dad in your kids' lives. But the only thing that matters is happiness, that's the only healthy relationship between a parent and a child. That's the only thing that can raise a child truly, is love," she said.
A$AP Rocky, whose real name is Rakim Mayers, was enthused about Rihanna's maternity style during their first red carpet appearance at a celebration event for Fenty Beauty and Fenty skin on February 11.
"Not to lie or gas it, I've just never seen a female look so beautiful pregnant," the "Praise tha Lord" rapper told Extra at the time.
A$AP Rocky sparked rumors that the couple had gotten engaged or married after he released the music video for his song "D.M.B.," which featured scenes of A$AP Rocky proposing to Rihanna before they tied the knot. At one point in the visuals, A$AP Rocky is seen wearing grills on his teeth that say, "MARRY ME?" while Rihanna's teeth, in turn, display the message, "I DO."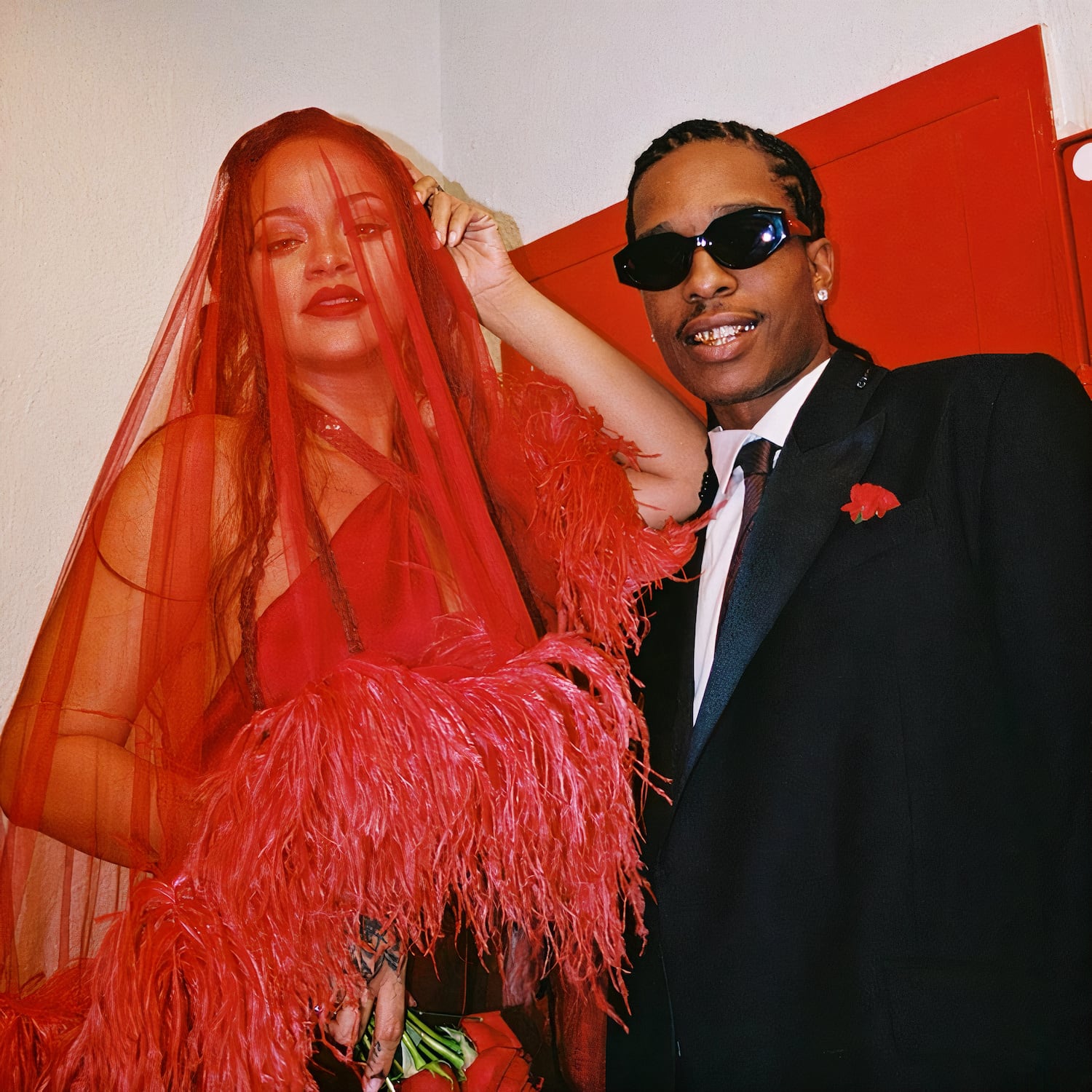 While Rihanna looked great throughout her pregnancy, donning designer outfits and proudly displaying her baby belly, there was also some turmoil.
In connection to a November 2021 shooting incident, A$AP Rocky was arrested in Los Angeles after arriving on a private jet from Barbados with his girlfriend on April 20. The 33-year-old rapper was released from police custody over a $550,000 bond.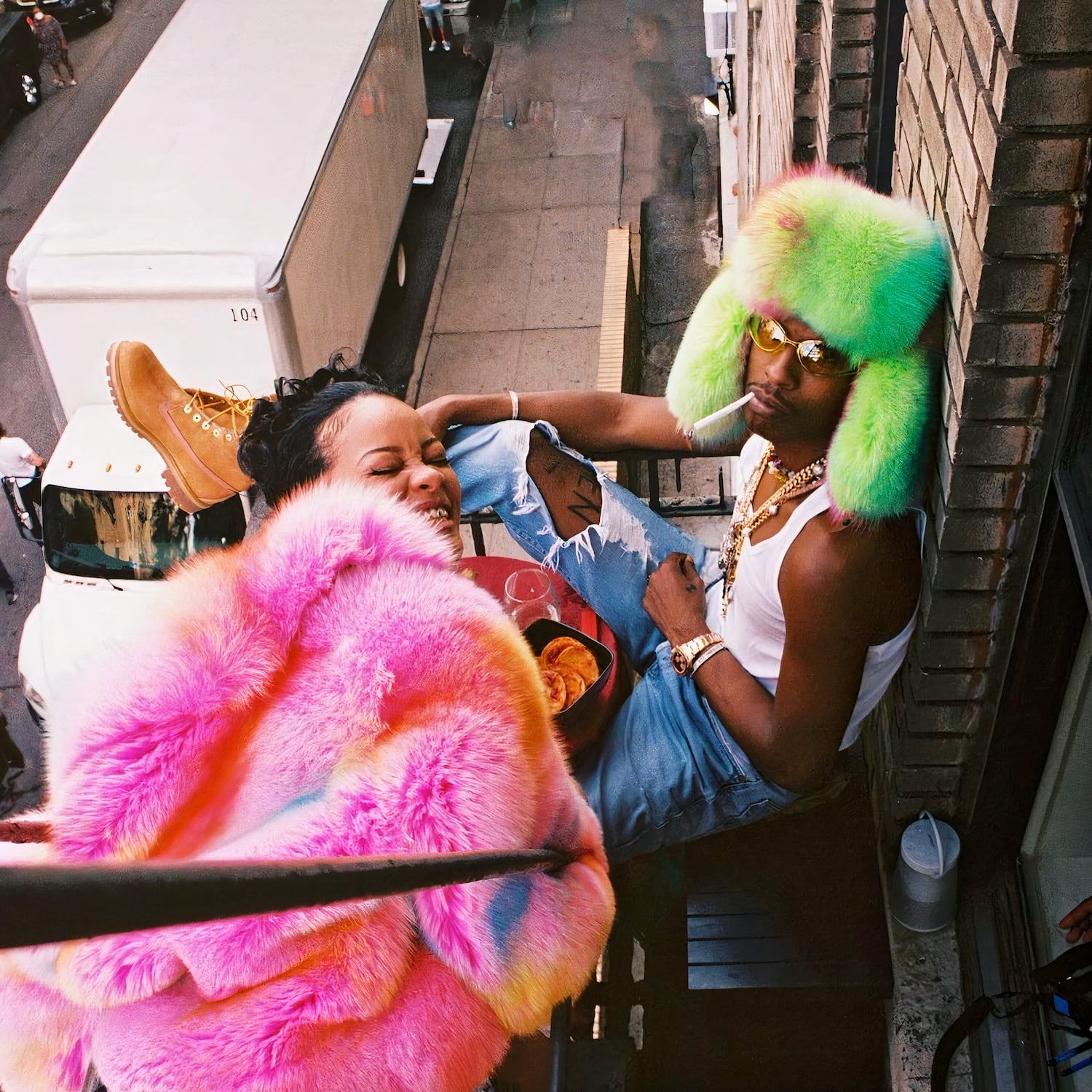 Despite this, Rihanna continued to support A$AP Rocky, even attending one of his concerts and applauding him backstage barely a week after his arrest.
Since announcing her pregnancy, Rihanna has assured her fans that a follow-up to her 2014 eighth studio album, "Anti," is still on the way.
"Yes, you're still going to get music from me… My fans would kill me if they waited this long for a lullaby," she told Entertainment Tonight during her Fenty Beauty and Fenty Skin event in February.
Rihanna was named a national hero in her home country of Barbados in November. She also made her debut on the Forbes billionaires list last month, with an estimated net worth of $1.7 billion.